A city break in Europe is always a good idea!
Have you already visited Paris, London, Rome and Barcelona?
Forget the big names and explore some lesser-known cities that also offer beautiful architecture, interesting history, fascinating arts, great views and delicious food.
We picked five European cities that aren't as popular as city-break destinations yet but they definitely deserve more attention.
We visited all these cities and quickly fell in love with them – and they all represent great value for money.
If you are looking for some new ideas on where to go next, check out our list:
1. ATHENS, GREECE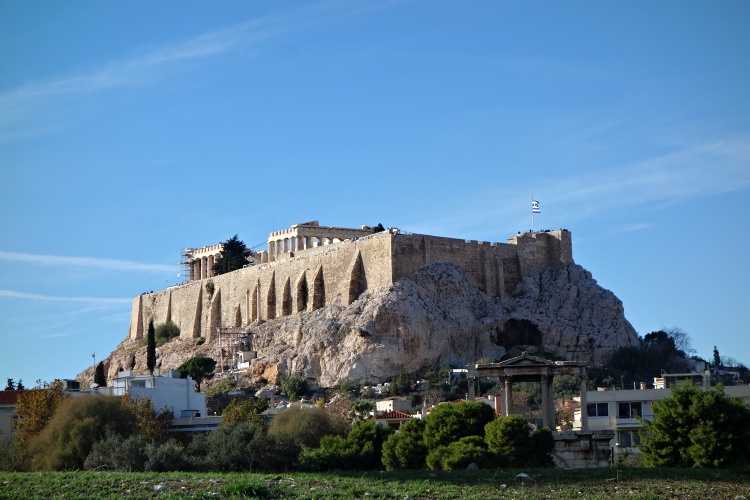 We stopped in Athens for three days on the way back from the Greek islands and soon we realised that it was a great idea.
Most people head to Greece on summer beach holidays and they only pass through or completely avoid the capital, which is a big mistake.
Athens is a city where Western civilisation was born and even if you aren't into history or architecture, it will intrigue you.
It's fascinating to see the places that you learnt about at school or read about in books.
Athens is a big city so even though most landmarks are situated in the historic centre, get ready for a lot of walking.
The city comes alive in the evening when people go out to the restaurants and bars to have a good time.
We loved exploring the Monastiraki, Plaka and Psyri districts in the evening and enjoying the lively atmosphere.
Gorgeous fresh Mediterranean food, friendly locals and reasonable prices are other reasons why you shouldn't miss Athens on your next trip to Greece.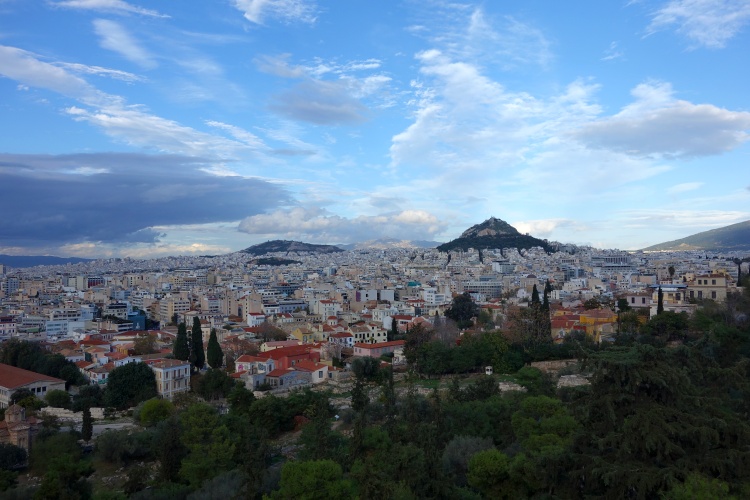 Must-See: The Acropolis, Ancient Agora, Temple of Olympian Zeus, Acropolis Museum, changing of the guard at the Parliament House
Must-Try: Souvlaki, gyros or kebab in one of the small shops
Best Views: The Acropolis, Filopappou Hill, Lycabettus Hill, 360 Degrees Cocktail Bar on Monastiraki Square
2. BRNO, CZECH REPUBLIC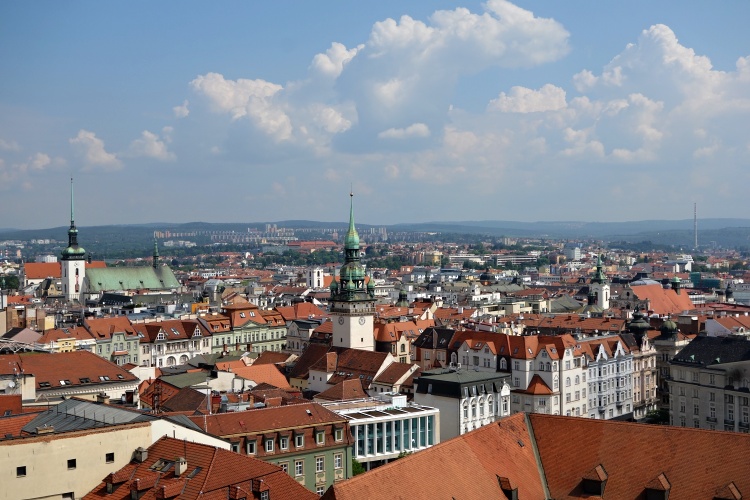 We have been to Brno many times because we travel through it quite often and we always love to stop in this vibrant city.
In the eyes of visitors from abroad, it might seem outshined by Prague, the capital of the Czech Republic, but the proud city of Brno goes its own way.
Brno is the second largest city in the Czech Republic and is located between Prague, Vienna (Austria) and Bratislava (Slovakia), which makes it perfect for visiting during your next trip in Central Europe.
Not as large and touristy as Prague, the main landmarks can be easily explored in one day.
It is also not as expensive as the capital, so you can get much better value here.
Brno is the main centre of the South Moravian region, whose people are very proud of their heritage and culture (and wine!).
It's also a university city so there are many young people around, which gives Brno its lively atmosphere.
It's a city where old meets new – you can find contemporary art installations next to stunning historic buildings around every corner.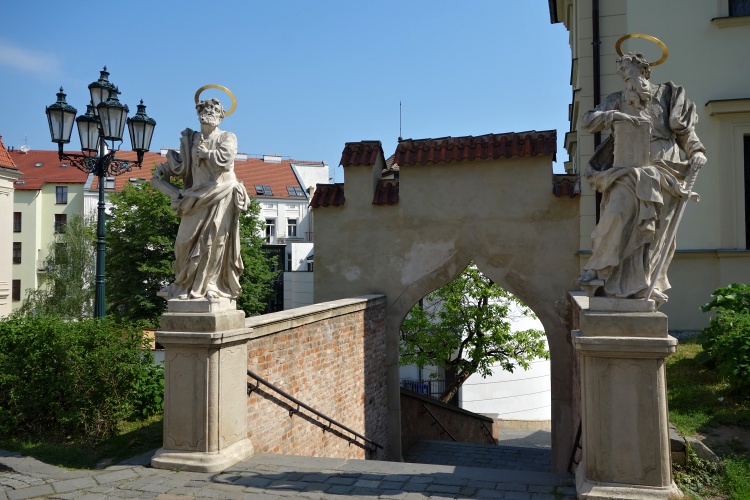 Must-See: Spilberk Castle, Cathedral of Saint Peter and Paul, Cabbage Market, Liberty Square, Villa Tugendhat (needs to be pre-booked)
Must-Try: Local wine, beer (Starobrno), plum brandy (slivovice in the Czech language)
Best Views: The towers of the Cathedral of Saint Peter and Paul, Old Town Hall, Spilberk Castle
3. DRESDEN, GERMANY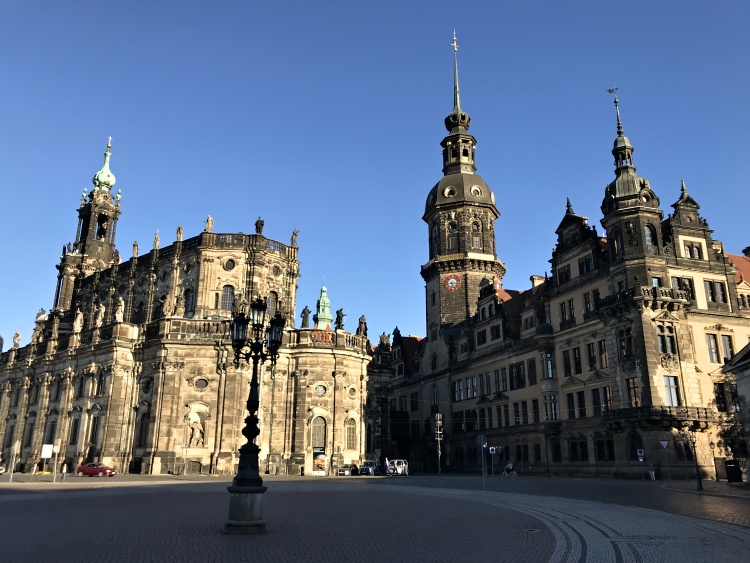 We go to Dresden a few times a year for shopping (their Primark shop is the closest to Prague where we currently live) and we always explore the city a little bit.
The city is located just about a one hour drive from Prague, so it can be done as a one-day trip.
Dresden, the charming capital of Saxony, might not be as well known to foreign travellers as other cities in Germany but it's so worth visiting.
It's called 'Florence on the Elbe' because of its location on the Elbe river – Dresden was also an important centre of the arts and architecture.
The city was heavily bombed at the end of World War II but (not only) the historical centre has been beautifully restored since.
The Elbe River divides the city – the Old Town (Altstadt) lies in the south and the New Town (Neustadt) in the north.
Walking in the Old Town feels like being in a fairy tale, the historic buildings are just so pretty.
In the New Town, there are fewer tourists and you can find some great ethnic restaurants and small shops there.
You can still find many typical buildings from the East German socialist times across the city.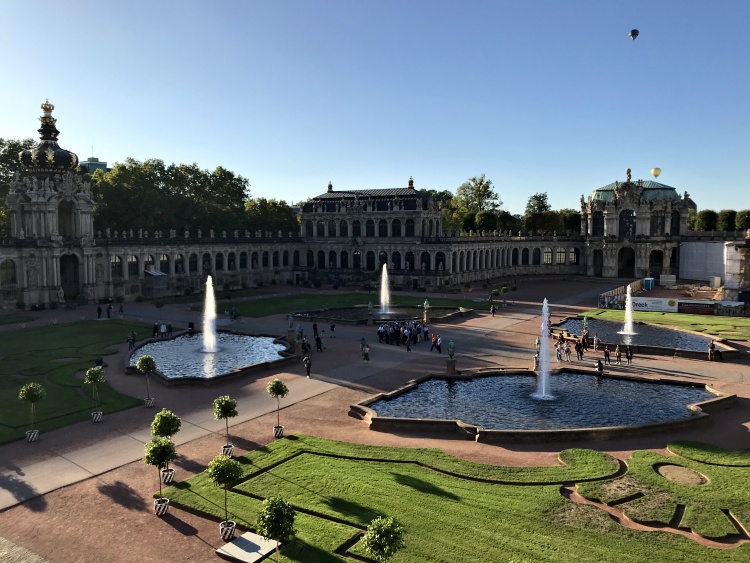 Must-See: Frauenkirche, Zwinger Palace, Fürstenzug, Brühische Terrasse, Kunsthofpassage
Must-Try: Local beer, currywurst, doner kebab
Best Views: Viewing platform at the Frauenkirche
4. MOSTAR, BOSNIA & HERZEGOVINA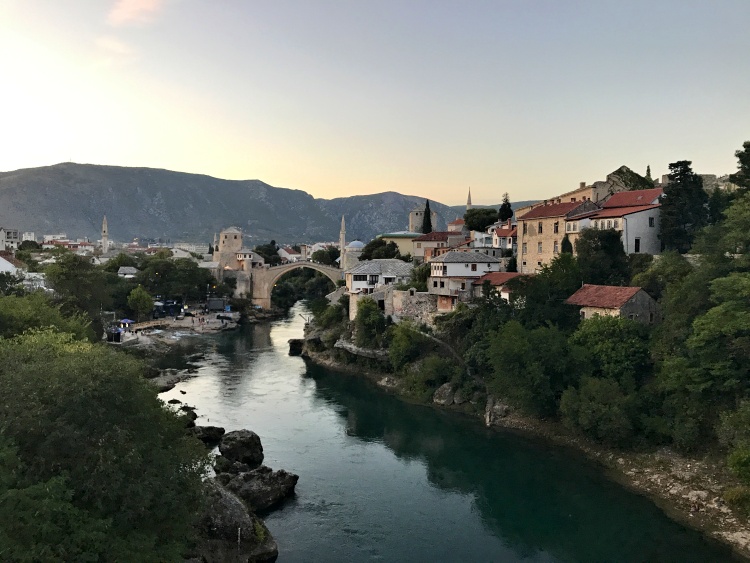 We visited Mostar in Bosnia & Herzegovina on our road trip in Croatia and we fell in love with the city immediately.
You might have heard about Mostar in the 1990s when it made headlines during the Bosnian war when it was heavily damaged.
Mostar went through so much in the past but it has been rebuilt since and these days it's a lovely buzzing city.
It's a place where Eastern and Western influences meet, and various ethnics, cultures and religions mix, which creates a unique atmosphere.
The cityscape is dominated by a few mosques, but you can also find churches and even a synagogue here.
The main landmark is the Ottoman-style Old Bridge (Stari Most) that spans the Neretva River.
Today it's the only UNESCO site where the Red Bull Series takes place – but jumping off this 24-metres (79-feet) high bridge isn't for the faint-hearted!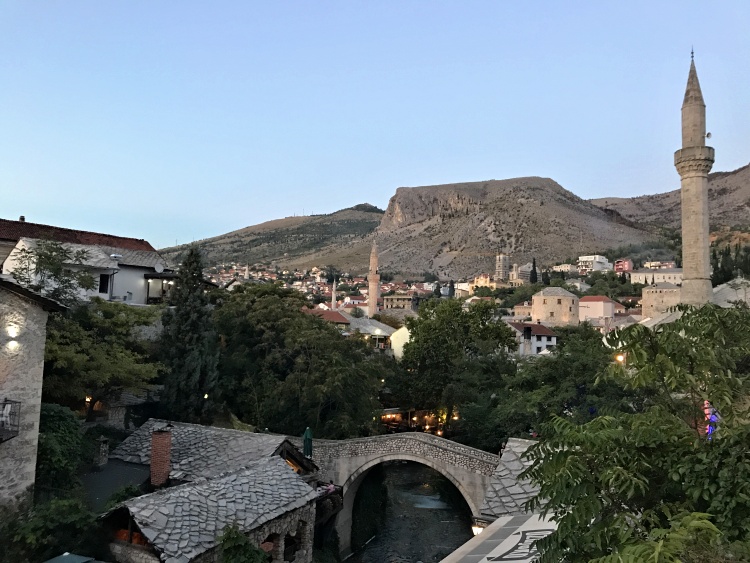 Must-See: Old Bridge, Old Town, Koski Mehmed Pasha Mosque, Crooked Bridge, high diving competitions
Must-Try: Cevapi, burek, Bosnian coffee
Best Views: Peace Bell Tower, Koski Mehmed Pasha Mosque, bridges
5. ZAGREB, CROATIA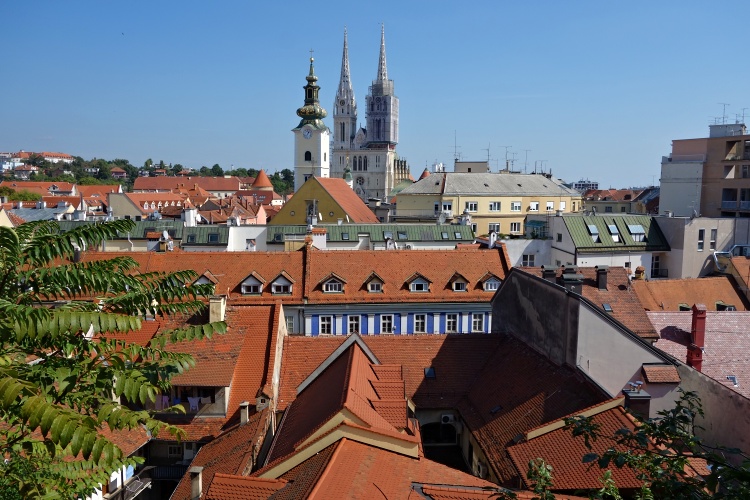 We stopped in Zagreb, the capital of Croatia, on our road trip in the Balkans and we were pleasantly surprised – it's such an interesting city.
Croatia is well known for its amazing coast, but it would be a mistake to miss the interior.
The city centre of Zagreb isn't that big so you can easily explore it on foot in one day.
The Upper Town (Gornji Grad) is the historical core of the city and you can find most of the medieval buildings here.
Don't miss the Dolac Market with its lively atmosphere for fresh local produce – you have to try at least the yummy Croatian mandarines (we loved them!).
The Lower Town (Donji Grad) is known for its arts, shopping and food scene.
There are also a few interconnecting parks perfect for a picnic, walk or just a break.
Must-See: Saint Mark's Church, Zagreb Cathedral, Stone Gate, Dolac Market, Funicular, Strossmayer Square, change of the guard at Saint Mark's Square
Must-Try: Pastry and ice cream at Vincek
Best Views: Zagreb 360, the area around the Church of Saint Catherine and Lotrscak Tower
WHERE TO STAY
We like to use Booking.com for hotel searches, as they have a great selection and we usually find the best value there.
Airbnb is another booking engine that we often use – it's great for accommodation offered by local hosts, so you can get a more 'authentic' experience.
WHAT WE THOUGHT
We explored all these five cities and we loved them all, they really exceeded our expectations and we hope to be back one day.
We recommend visiting them in spring or autumn, when the weather is pleasant, the crowds aren't there yet and you can usually grab a deal on flights or accommodation.
What city would you like to visit next?
…
Would you add any other city to our list? Let us know – we are always looking for inspiration…
Did you like this article? Please share it, so more people can experience these beautiful cities.