Prague, the capital of the Czech Republic, is a well-known and popular destination in Central Europe.
This is not surprising because it's one of the most beautiful cities in the world.
Related Post: Czech Republic
As Czechs, who have been living in Prague (Praha in the Czech language) for a few years, we put together this quick itinerary to help you see the best things in Prague in one day only.
Getting There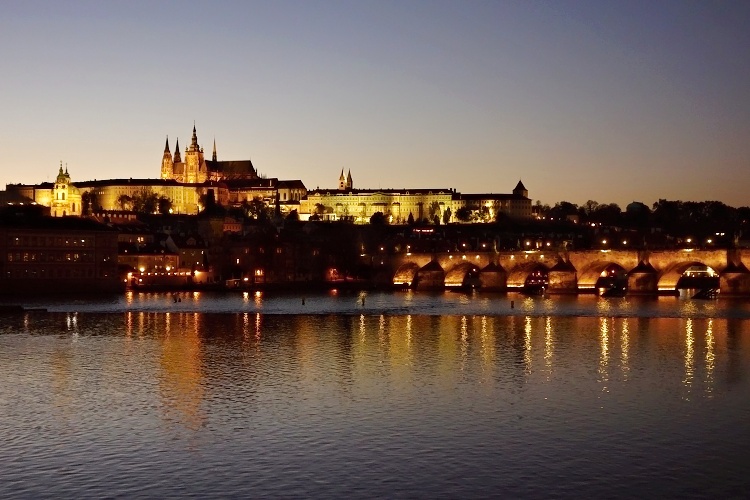 The main international airport is Vaclav Havel Airport Prague (PRG), formerly known as Prague Ruzyne International Airport.
The cheapest way to get from the airport to the city centre is to take the public bus (line numbers 119, which is shorter and faster, or 100).
Get off at the last stop and continue by the subway (metro).
Related Post: The Secret to Finding Cheap Flights
The Airport Express bus is slightly more expensive, but it will take you from the airport to the Prague Main Railway Station (Hlavni nadrazi).
This is located just off Wenceslas Square (Vaclavske namesti) and it's connected to the subway system.
You can also use some of the shared shuttle buses or organise the transport with your hotel.
Taxis in Prague don't have a good reputation because there have been many cases of overcharged tourists.
Most trains (including international trains) stop at the Prague Main Railway Station (Hlavni nadrazi).
Most international coaches operate from the Florenc Central Bus Station (Autobusove nadrazi Florenc), which is also located close to a metro station (Florenc).
Getting Around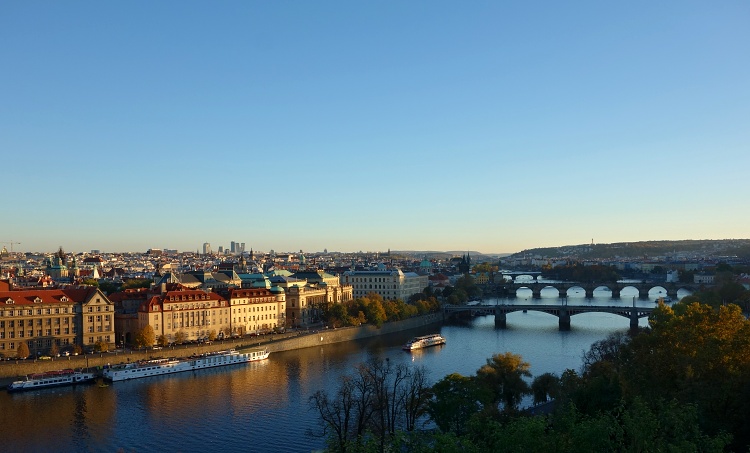 The best way to explore the centre of Prague is on foot.
It's a big city but the historic centre is quite compact so it's easy enough to walk around.
Make sure you are wearing comfortable shoes, which you will appreciate on the cobbled streets.
Pick up the map of the city at one of the tourist information centres or at your hotel.
Related Post: How to Travel the World When You Don't Have Money
There is a great public transportation system in Prague, one of the best in the world. It includes the subway, trams and buses.
You can buy the tickets at most of the stations, from ticket machines, the driver or by a text message (Czech phone numbers only).
You can also get one-day or three-day passes. Find more information here.
Make sure you validate the ticket before entering the subway station or straight after getting on the bus or tram.
Best Time to Travel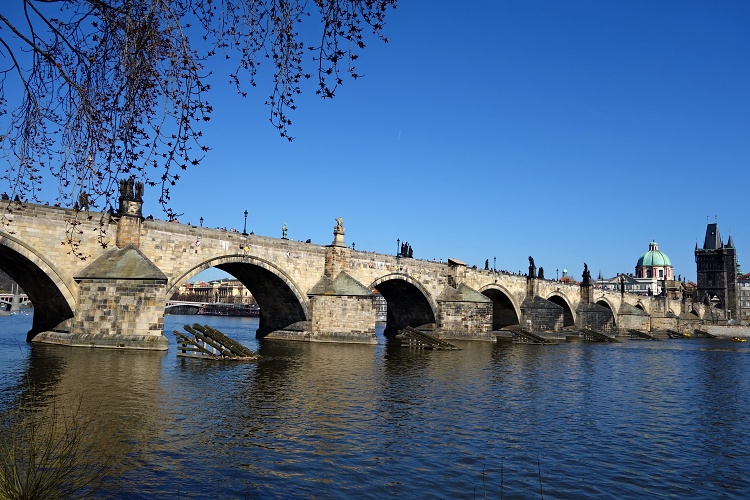 The best time to visit Prague is during spring or autumn – the weather is mild and perfect for exploring this charming city. However, that's when Prague is at its busiest.
If you are around in December, don't miss the famous Christmas markets with their magical Advent atmosphere.
Related Post: Why Christmas Markets in Prague Should Be on Your Bucket List
Our Recommended One-Day Itinerary
Wenceslas Square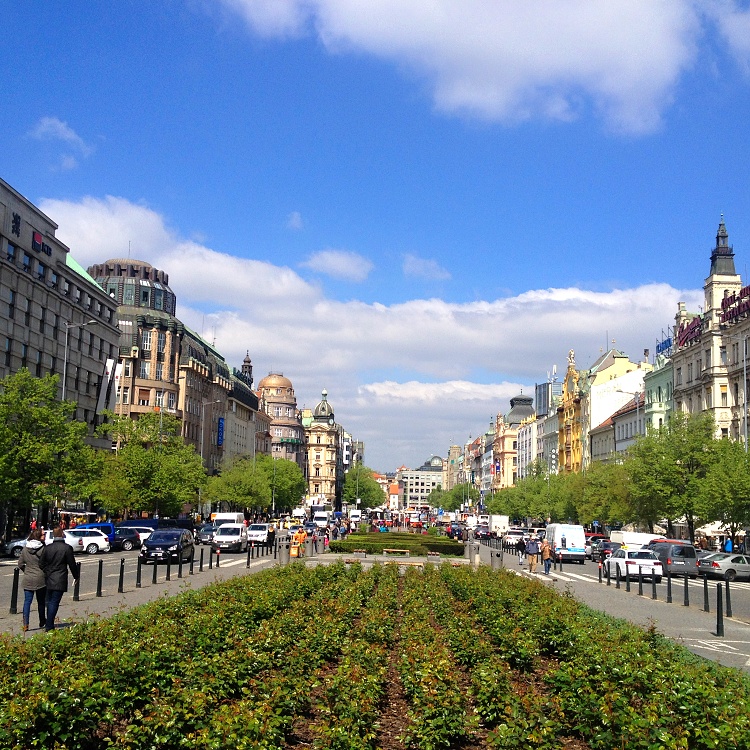 Start your day at Wenceslas Square (Vaclavske namesti), which is located in the New Town.
It looks more like a boulevard than a square. It's dominated by the National Museum (Narodni muzeum) and the statue of Saint Wenceslas (Svaty Vaclav).
Walk downhill and at the end of the square turn right to get to Republic Square (Namesti Republiky) with its Municipal House (Obecni dum) and Powder Gate (Prasna brana).
Walk underneath the gate to enter the Old Town (Stare mesto).
Old Town Square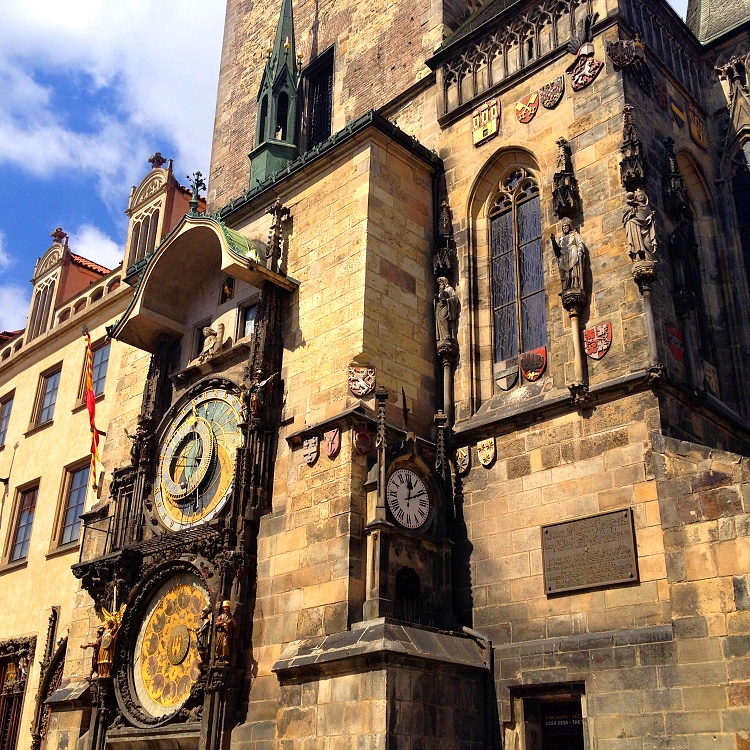 The famous astronomical clock (orloj) is located on the wall of the Prague Old Town Hall (Staromestska radnice).
It's the oldest still operating astronomical clock in the world.
Don't miss 'The Walk of the Apostles' every hour, hundreds of people gather for this show.
Old Town Square (Staromestske namesti) can get busy because it's a common venue for many cultural events and markets.
There is a tourist information office which you can visit if you need any advice or free maps.
After exploring this area, head towards the Vltava river and the Charles Bridge.
Charles Bridge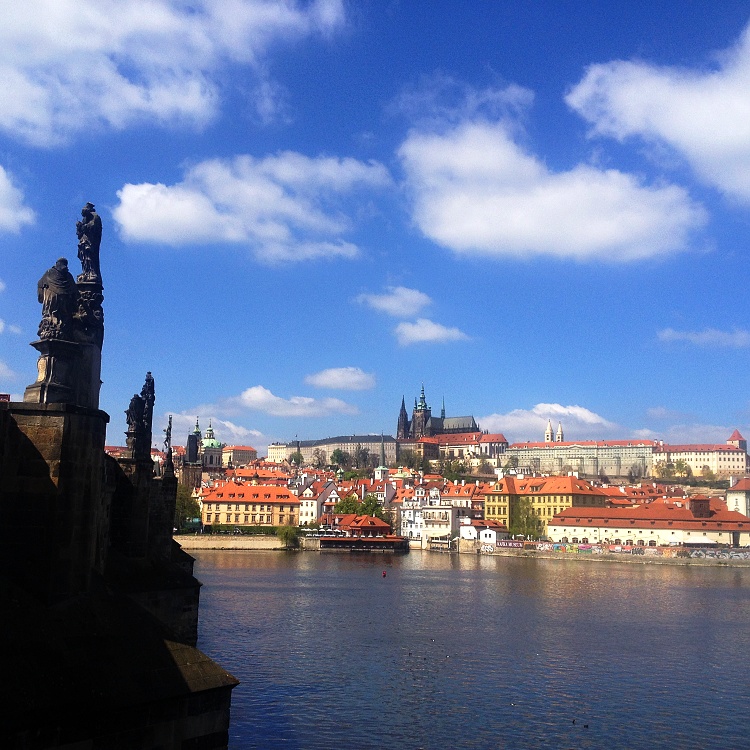 The historical Charles Bridge (Karluv most) connects the Old Town with the Lesser Town.
You can find some of the most beautiful and picture-perfect views of Prague in this area.
Walk across the bridge and continue straight ahead to Lesser Town Square (Malostranske namesti).
The Lesser Town with its historical buildings is another beautiful part of Prague.
Walk uphill in the direction of the Prague Castle.
Prague Castle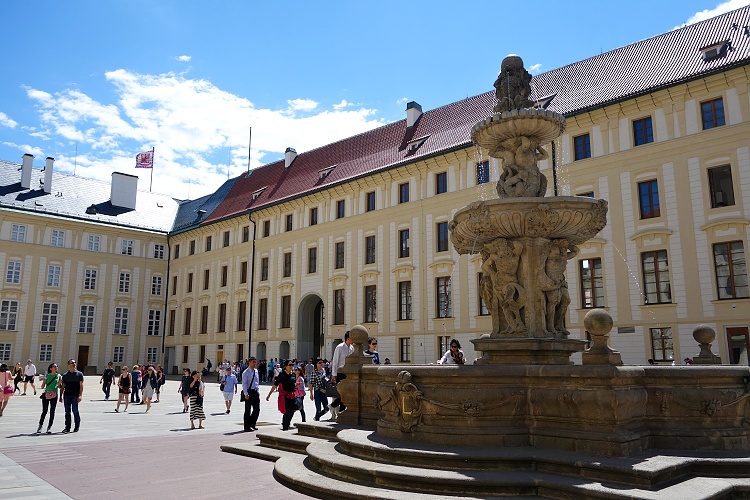 You can easily spend a few hours by exploring Prague Castle (Prazsky hrad) and its surroundings.
It's the largest ancient castle in the world and you will also get many spectacular views of Prague here.
The Saint Vitus Cathedral (Katedrala svateho Vita), Golden Lane (Zlata ulicka) and Royal Garden (Kralovska zahrada) are the most popular places worth visiting.
Petrin Lookout Tower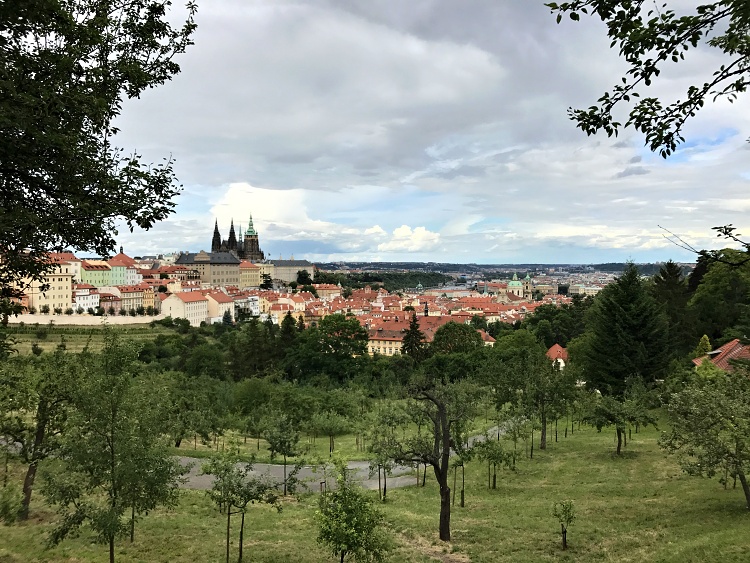 If you don't want to continue any further, just descend to either Malostranska or Hradcanska stations to take the subway or tram.
If you are still keen to walk, keep going to the Petrin Lookout Tower (Petrinska rozhledna), which overlooks Prague with its many roofs and spires.
Set in beautiful gardens, it's a perfect place for a break or a picnic.
When you are ready, you can either walk downhill or use the funicular, which will get you back to the Lesser Town where you can take the tram.
Where to Stay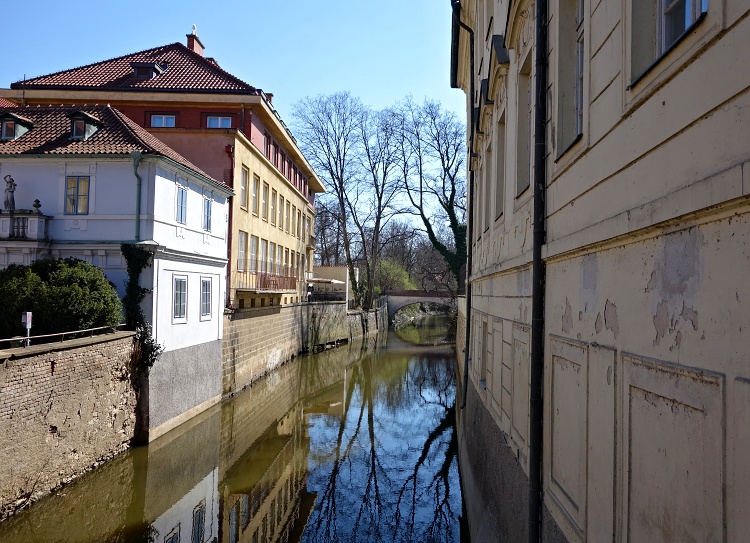 There are plenty of accommodation options for every budget in Prague – check out Booking.com or Airbnb for the best value.
Related Post: How not to Feel Overwhelmed When Searching for Accommodation
Where To Eat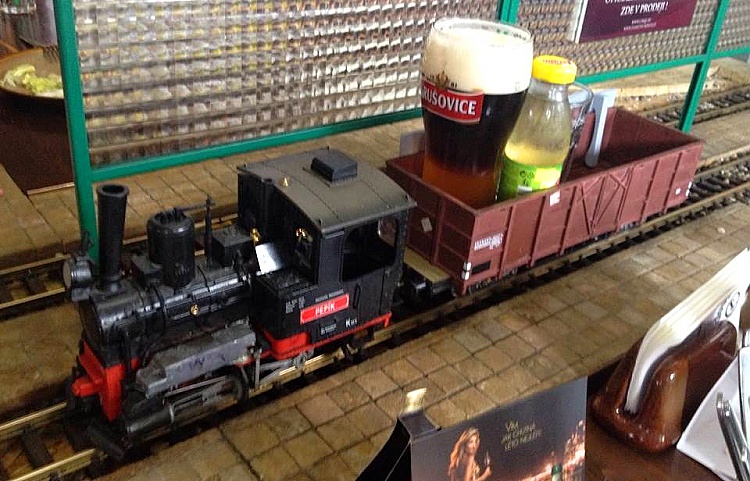 There are many restaurants in the city centre but most of them are touristy and overpriced.
Avoid restaurants in the main tourist areas like Old Town Square, Wenceslas Square, Lesser Town or the castle district (Hradcany).
There are many good and reasonably-priced restaurants in quieter streets away from the crowds.
If you are on a budget, avail of the cheap lunch menus or eat at the food courts in one of the shopping centres.
Traditional Czech cuisine is hearty but tasty. Try these typical Czech meals:
Pork, beef or game stew (gulas) with dumplings (knedliky)
Roast pork with cabbage and dumplings (vepro knedlo zelo)
Beef sirloin with cream sauce and dumplings (svickova na smetane)
Schnitzel (rizek)
Fried cheese (smazeny syr)
Tasting some of the well-known Czech beers is a must. Try mixed beer (rezane pivo) – it consists of light and dark beer mixed together.
While in Prague, we often have a meal at the Vytopna restaurant located at Wenceslas Square.
Considering the central location, the prices of the lunch menu and beer are reasonable here.
They offer Czech and Italian cuisine, and the food is fine.
But the main attraction is the model railway service.
There are small rail tracks running around the restaurant. The drinks are delivered by little trains, which is really cool.
…
This is our recipe for a perfect day in Prague.
We definitely recommend spending at least two days there because it's such an interesting and beautiful city.
After you visit Prague, it's likely that it will become your favourite city.
Bonus
We've teamed up with GPSmyCity so that you can use this 'One Day Only – Prague' guide on your trip.
This mobile app comes with a GPS map and it works offline so you don't need to worry about internet connection or a data plan.
You can download it here.
Have you been to Prague yet? What did you think? If you are just planning your trip, let us know if you need any advice, we will be happy to help!