Hi there! Long time, no speak…
2020 was such a crazy year and we didn't feel like writing anything new until now. The New Year is finally here and we hope for better days ahead again.
We had many plans that we let go in 2020 – we planned to take our son on his first flight and also start running tours in Prague.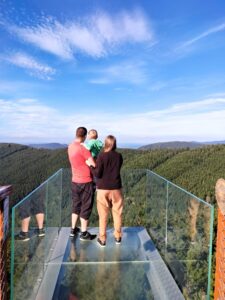 2020 was a difficult year for everyone and it made us stop and think.
It made us realise what is important in life and what is not.
Last year made us appreciate all those little things that we used to take for granted.
It made us realise how fortunate we were to travel all around the world. After looking at some holiday photos we can't believe that we had been to so many amazing places.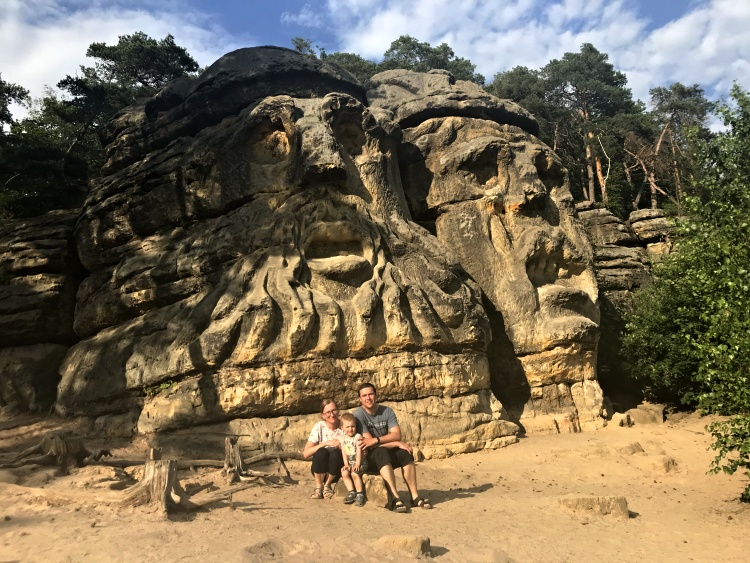 2020 was the first year without any trips abroad after a very long time. We really started missing our travels.
We wished we could travel effortlessly again and show the world to our son.
But we also realised that it's not the end of the world if we can't travel abroad for a while. We can still make great memories and enjoy time together.
We were overlooking the Czech Republic for a long time and we usually opted for more 'exotic' destinations instead. But now we finally started to get to know it better and appreciate it more.
Thinking of 2020, it feels like we didn't go anywhere. But after looking at the photos on our phones we can see that it's not true – we visited so many interesting places!
We have been living in Prague, one of the most beautiful cities in the world, so it's not difficult to find interesting sights nearby. For the first time, we could appreciate the beauty of the Old Town without tourists. Empty Charles Bridge and Old Town Square feel so weird though.
We discovered many new places in Prague but our favourite spot remains the Botanical Garden. We have been there many times because we live nearby and we love it. It's our oasis of calm…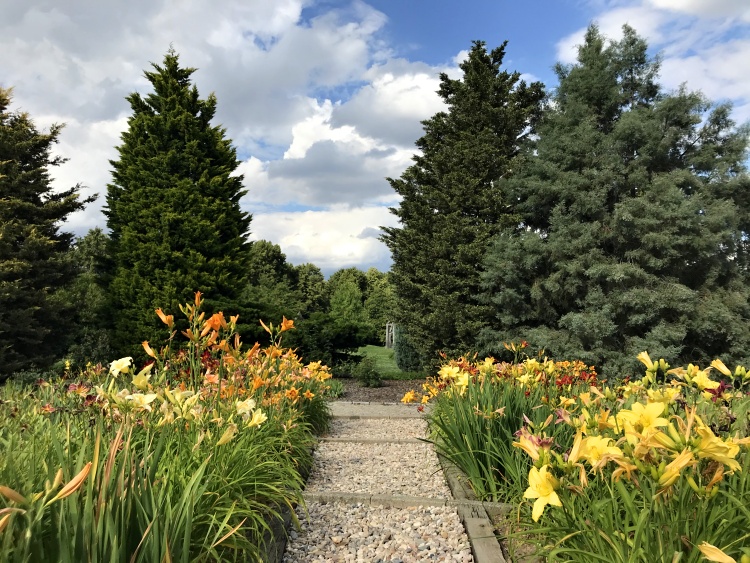 We also found many exciting places located just a short drive away from our home.
These are our five favourite places in 2020, we recommend visiting them all once it's safe to travel again:
Cesky Krumlov – a fairy-tale medieval town in South Bohemia, a UNESCO World Heritage Site
(a two-hour drive from Prague, stay for at least one night)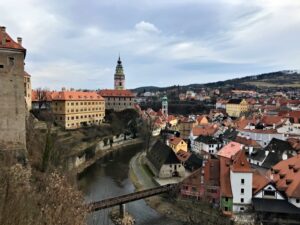 The Prachov Rocks (Prachovske skaly) – rock formations in the Protected Landscape Area of Bohemian Paradise (Cesky raj)
(a one-hour drive from Prague, great for a one-day trip)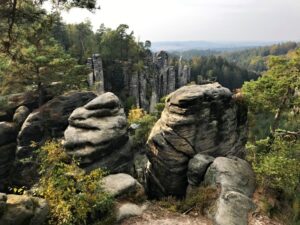 Karlovy Vary – a well-known spa town in the west of the Czech Republic
(a two-hour drive from Prague, stay for at least one night)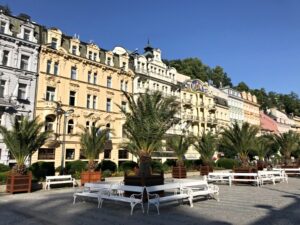 Hluboka nad Vltavou Chateau –  one of the most beautiful castles in the Czech Republic
(a two-hour drive from Prague, stay in the area for at least one night to see more sights nearby)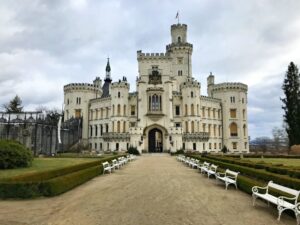 The Jested Mountain with its majestic tower of the hotel building
(a one-hour drive from Prague, great for a one-day trip)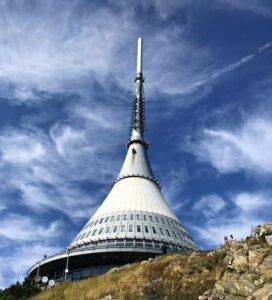 We chose these places on purpose – they are very popular and usually overcrowded. But last year we had the unique opportunity to explore them without the crowds. What a completely different experience!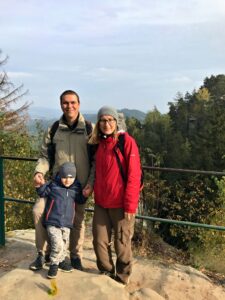 Last year we also got a reality check. We realised that relying only on one industry isn't wise and it makes our family vulnerable.
So while Petr still remains working in aviation because he loves it, Kat decided for a career change. She became a certified English teacher!
We will take it slow with the blog now and see how it goes. Hopefully, we will have something interesting to write about soon.
We are leaving 2020 behind, taking it as a lesson learnt and we are so ready for a fresh start in 2021.
We miss you, our followers! We hope that you are fine and that things will get better soon.
We wish you all the best and we can't wait to be in touch again. Take care!