Dreaming of a road trip abroad?
This is the harsh truth.
Road trips abroad are stressful.
Especially if it's your first time in the country or you have to drive on the other side of the road.
But at the same time, road trips so worth it.
The freedom.
The flexibility,
The feeling of adventure.
The views.
We've made many road trips all over the world, and we've put together a practical guide for less-experienced drivers.
You'll find out what you need to consider before your trip, what are the most common mistakes and what to be careful with if you'd like to hire a car.
We learnt it the hard way, so you don't have to.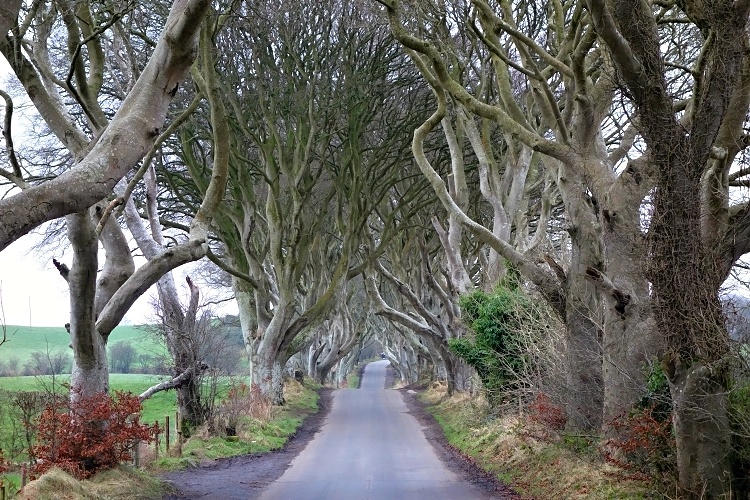 Start In Your Country
If you aren't sure how to handle your first trip, start in your own country so that you understand the logistics and find out if this is something for you or not.
Long hours spent in a car aren't for everyone so, while it's a great adventure for us, you might find it boring.
But you won't know until you try…
If you travel in your own country, you can quickly come back home if you aren't happy or if anything goes wrong.
Using your own car will save you money and help you feel more confident on the road.
Driving Abroad
Driving abroad is definitely more stressful, especially if you have to drive on the other side of the road than you are used to.
In every country, local drivers are used to a particular way of driving, and some traffic signs might differ.
What isn't acceptable in your country might be fine somewhere else.
Be careful, especially when driving close to major tourist attractions or international airports.
You will meet drivers from various countries there, and each of them is used to different ways of driving.
We almost had an accident near the Cliffs of Moher in Ireland the other day.
A tourist was driving on the right-hand side of the road by mistake, and we didn't see him coming from behind the hill, but luckily we both managed to stop just in time.
Unless you are an experienced driver, it's normal to find driving in an unfamiliar country stressful, especially during the first few hours.
We come from the Czech Republic, where we drive on the right-hand side, but we lived in Ireland for many years, so we got used to driving on the left there too.
Even though we are used to driving on both sides of the road, we still need to be careful not to get confused.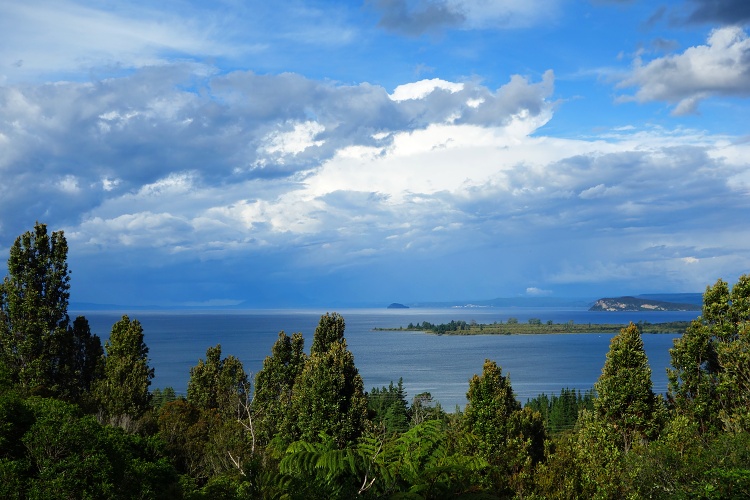 Where Not To Drive
However, driving is not suitable for all destinations because sometimes it can bring you more hassle than advantages.
For example, it can be easier and cheaper to use public transportation in busy cities and towns where traffic is heavy and slow.
At the same time, parking is usually limited and expensive there.
In such destinations, it can be a good idea just to rent a car when you are heading out of the city.
The quality of roads in some countries can be poor, and the traffic system might seem chaotic to visitors.
In such cases, you might consider renting a scooter or motorbike rather than a car, but be aware of scams and ensure you are fully covered by insurance.
Alternatively, hire a local driver or join a tour.
Plan Your Itinerary (But Not Too Much!)
Have a rough idea of your route to determine how much time you will need.
For planning, we use mainly Google Maps, which are usually accurate.
Many people tend to underestimate how long it will take to get from one place to another (we are guilty, too!).
You might need to go slower if the roads are narrow, winding or not in good condition or if the weather gets bad.
Always allow extra time for the unexpected so you don't need to rush.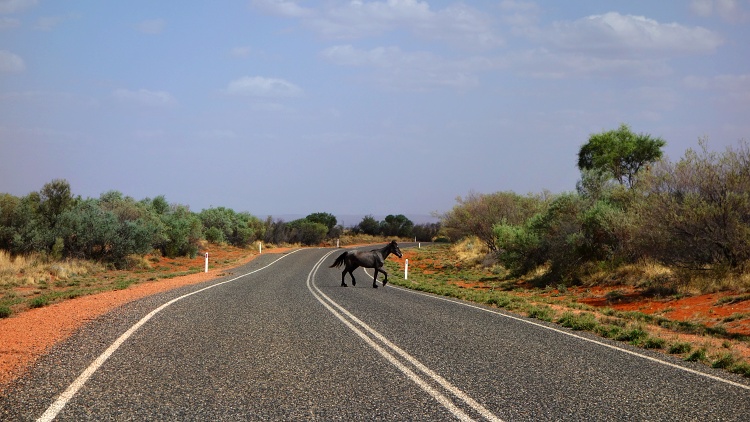 Accommodation
Decide where you want to stay – in hotels, hostels, apartments, campsites, etc.
If you are just starting, it's a good idea to pre-book your accommodation to have peace of mind.
The more you travel, the more comfortable you will become with late arrangements.
We usually don't reach a destination without being prepared and having something organised.
Typically, we arrive late in the evening when it's risky and time-consuming to start looking for a room.
It already happened to us that accommodation in the area was almost completely booked out, and we ended up driving around in the dark and paying more than we intended.
We pre-book our accommodation for shorter trips because it's usually cheaper, while on longer trips, we check the availability at least one day before arrival.
If the availability is limited, we pre-book the room in advance, or we change our plans.
If the availability and rates look fine, we will make the arrangements closer to the arrival.
We wanted to be flexible on our two-month road trip in Australia and New Zealand, so we pre-booked our accommodation just for the first few nights and also for the last night of the trip to be on the safe side.
We were booking our accommodation on the go for the rest of the stay.
There are many websites and apps that can be used for reservations while travelling.
We use mainly Booking.com and Airbnb.
If you are travelling abroad for longer, consider getting a local SIM card, including data, to be able to access the Internet on the road.
If you decide to go camping, do your research to find out where you can stay.
In most countries, you can camp only in designated areas.
Even if you rent a motorhome or campervan, you will still be required to stay only at dedicated campsites (and fees might apply).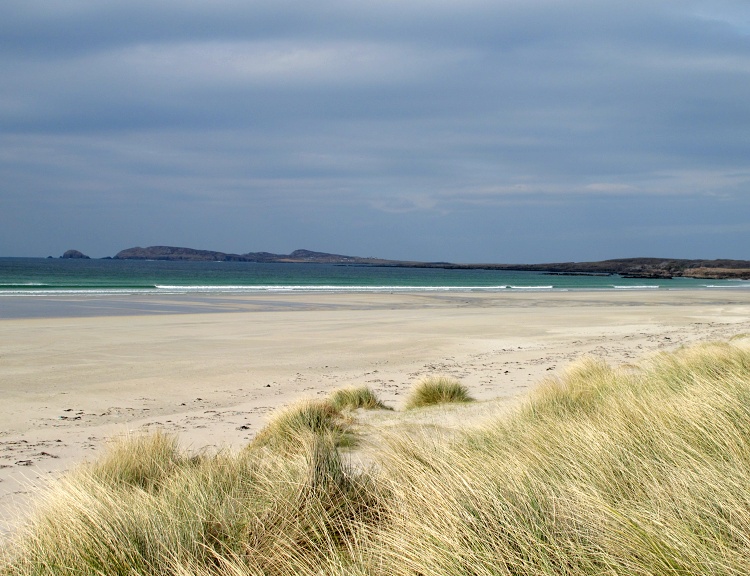 Renting A Car
Familiarise yourself with the requirements of the car rental company before making any commitments (minimum age, required documents, payment conditions, etc.)
Typically, the driver will need to present their credit card so that the car rental company can charge or block the security deposit.
The amount depends on the insurance excess (the deductible) and the car's value.
It can be up to a few thousand euros/dollars, so make sure you have enough money on your credit card.
After you return the car in good condition, you will get the money back (although it might take a while to see it back on your card statement).
Be aware of different fuel policies.
The best value is usually dropping off the vehicle with the full tank.
If you agree to return the tank empty, you will have to pay the rental company to fill it up, and in our experience, this is more expensive than filling the tank yourself at a petrol station.
Try to work out the total costs before making any decisions.
Car rental companies are notorious for hidden fees.
The cheapest quote doesn't mean you are getting the best possible value.
You might end up paying much more because of some hidden charges.
Always read the small print when booking car rental!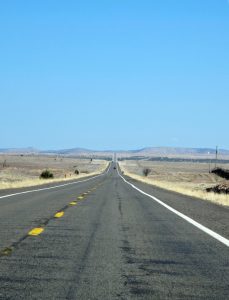 Choose The Right Car
A two-wheel drive car (2WD) is enough for most road trips unless you plan to explore less accessible places.
Find out which type of transmission is common in the area you are travelling to.
Most cars in the United States, Australia and New Zealand are automatic, whereas manual cars are widely spread in Europe.
If you prefer any specific transmission, request it in advance (different pricing might apply).
Every car type has its pros and cons.
Consider not only the number of people travelling but also the amount of luggage.
Bigger cars mean more comfort and space but higher petrol consumption.
Convertible cars look cool, but the trunk can be small and not big enough for suitcases or bigger backpacks.
Trunks are small in some jeeps too.
Motorhomes or campervans are convenient, but your journey will take longer because you will have to drive slower.
We usually book medium-sized cars because they are good value for money.
Insurance
If you are renting a car, we highly recommend getting insurance to be covered in case anything happens.
Make sure that roadside assistance is included and you have the telephone number handy.
Check if there is any excess (the deductible) in the policy and what isn't covered.
You can eliminate the excess by purchasing full insurance from the car rental company (which can be very expensive) or by getting car hire excess insurance from another provider before your trip.  
Additional Drivers
It's useful to have more dedicated drivers, especially if you plan to do a lot of driving, but be aware that some companies charge for this option.
If possible, book the rate allowing more drivers because adding them at the desk is more expensive.
We drove almost 10,000 km (6,214 miles) on our road trip in Australia and took turns behind the wheel.
We swapped every few hours so that we could rest while the other one was driving.
It worked well – we didn't have to stop that often, and we weren't tired.
Collecting The Car
Do not leave the car rental desk without all the paperwork and without confirming which type of fuel the car needs, what the speed limits in the country are and if there are any tolled roads (and if so, which way you can pay for the tolls).
When collecting the vehicle, check both the exterior and the interior and ensure you know how everything works.
Verify that there is a spare tyre or at least a puncture repair kit.
If you have any doubts or queries, contact the car rental company staff.
Petrol Stations
Don't assume that there are petrol stations around every corner.
In some countries, the distances between them are bigger than in others.
When driving long distances, check how far it is to the next service station and that you have enough fuel to get there.
Be aware that some, especially in secluded areas, might not be open 24 hours a day and that credit cards can be the only way of payment.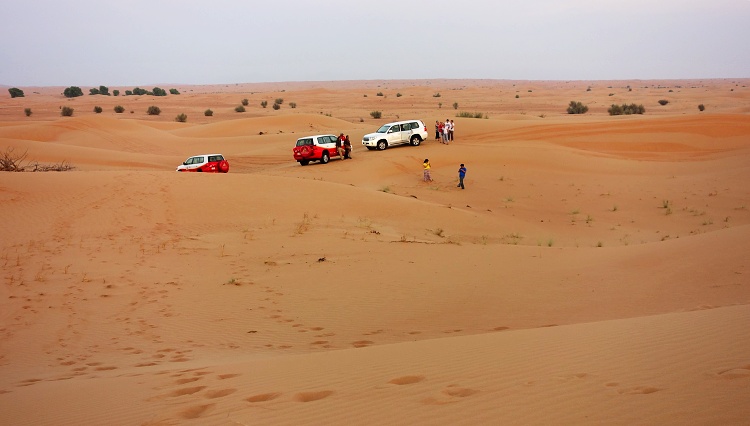 Navigation
We usually use GPS to navigate, but we also have a map as a backup – we ask for the map at the car rental desk or a tourist information office.
We don't rent GPS devices from car rental companies because they are expensive.
We use the maps on our phones instead and download them before our trip to ensure they can be used offline.
Here WeGo maps are our favourites for offline use.
And if you have a data plan on your mobile, then Google Maps and Waze are great too.
Have Enough Food And Drinks
Some drives might take longer than expected because you may need more breaks, spend more time at some place, or just get stuck in traffic.
In some areas, it can take hours to get to a shop, so always have enough supplies with you.
We have overestimated the local facilities a few times and have had to survive just on crisps and sweets, which wasn't much fun.
Entertainment On The Road
We like to download the Lonely Planet guidebooks onto our Kindle and familiarise ourselves with the upcoming destination on the way.
You can also record some music or podcasts onto your mobile phone or MP3 player.
Otherwise, just observe what is behind the windows, stop wherever you want, and look forward to the next adventure – this is what a good road trip is all about.
Extra Tip
Take a USB car charger with you to charge multiple devices while on the road.
This charger is an essential travel accessory and can be used for phones, tablets, Kindles, laptops, etc.
Ours had saved us many times, for example, when we forgot to bring a travel adaptor and could not charge our devices at the hotel.
We have been using the cheap dual USB charger from AmazonBasics, and we are happy with it.
***
We love road trips, and we encourage people to give them a try.
A road trip is like life – it's about the journey, not just the destination…
Have you made a road trip yet? If so, please let us know about your experiences!
Did you like the article? Please share it, so more people can find it useful.