Christmas markets attract many travellers to Europe in winter and the Christmas markets in Prague, capital of the Czech Republic, are often mentioned as one of the best. If you are around at the end of the year, you shouldn't miss this experience.
We have visited these markets many times and we still enjoy their festive atmosphere. Prague is a beautiful city but it becomes even more magical during the holiday season – especially if there is some snow!
There are many reasons why the Christmas markets in Prague should be on your bucket list for this or next year.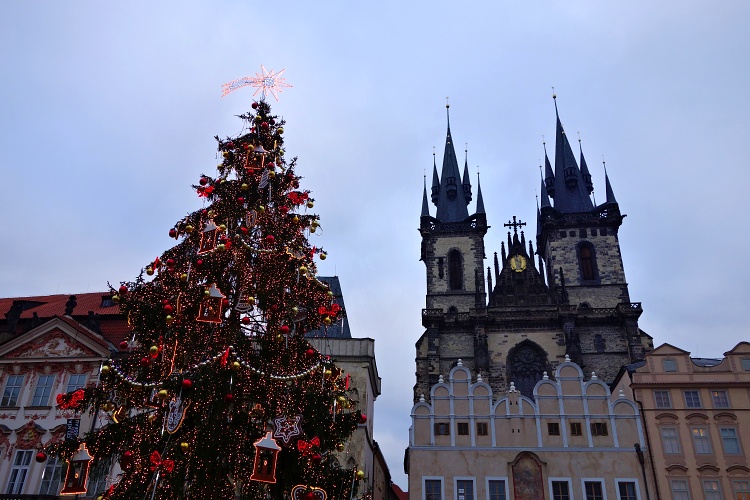 Where
The Christmas markets (vanocni trhy) in Prague are spread all over the city, so you can find them in many squares and streets.
The most popular markets are located in the historic centre of the city, which is fairly compact and flat, so it's easy to stroll from one market to another and there is no need to use public transportation – it is quicker to walk than to take the metro or tram.
The most impressive market is the one located in Old Town Square, followed by the markets in Wenceslas Square and Republic Square.
If you have time, don't miss the Christmas market at Prague Castle. On the way there you will be rewarded by many stunning views of the city.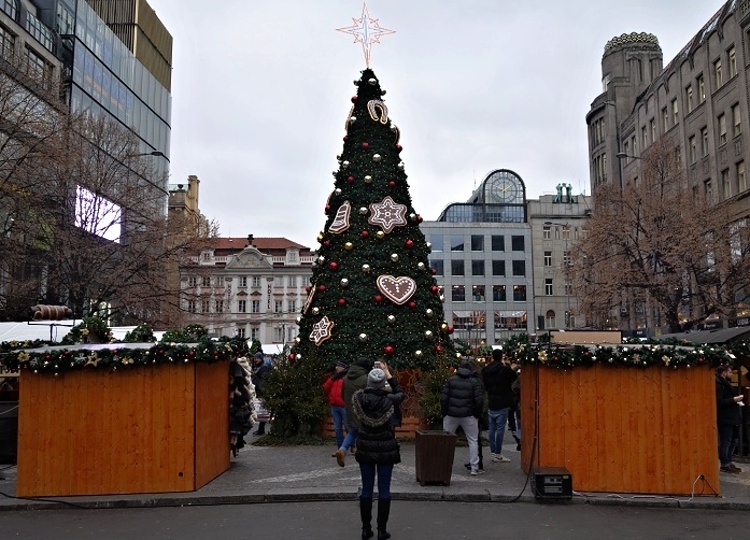 When
Typically, the markets are open from early December to early January, so you can avoid the high airfares during Christmas time and travel inexpensively before or after the holiday season. Accommodation is also cheaper at this time of year as this is considered the low season (except for New Year's Eve), so the trip can be made on a very low budget.
The Christmas markets are open every day, even on Christmas Eve, Christmas Day and New Year's Day.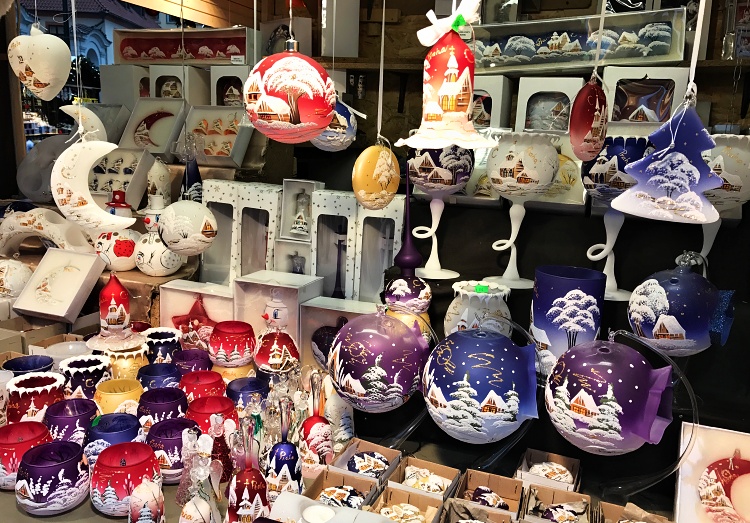 Size
In comparison with the Christmas markets in other countries, especially in Germany, the markets in Prague are smaller, which makes them more charming and picturesque.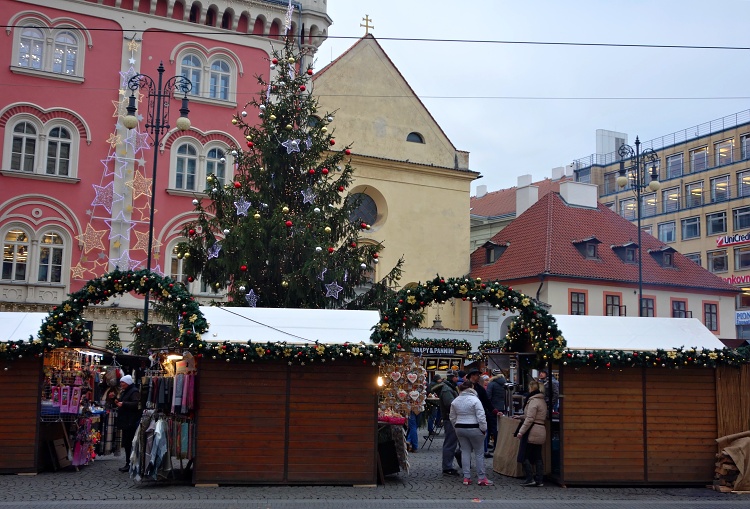 Good value
The prices of merchandise, food and drinks at the Christmas markets in Prague are also lower than in Germany or Austria, which makes them a perfect place for buying original Christmas gifts or decorations – and the Christmas markets are free so you don't have to pay to get in.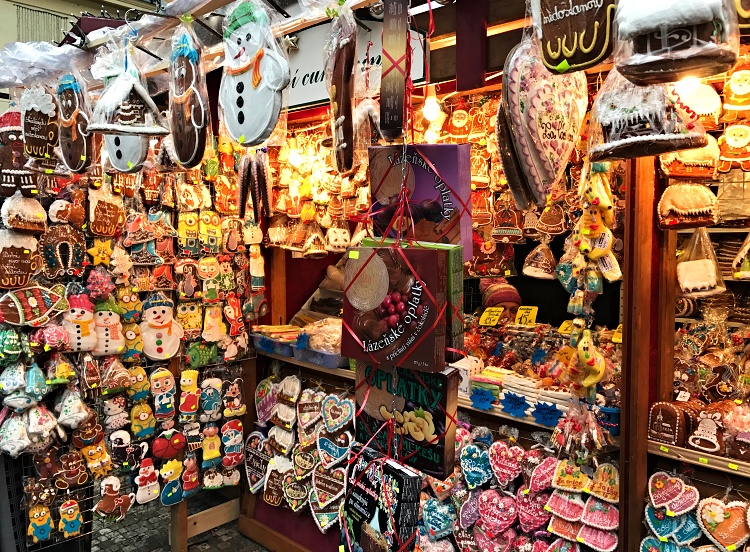 Tradition
Christmas markets play an important role in the Christmas tradition throughout the Czech Republic so you can find them in many cities around the country. You can learn a lot about the local traditions there – how to prepare local food, how the typical Christmas decorations are made, or just listen to Czech carols.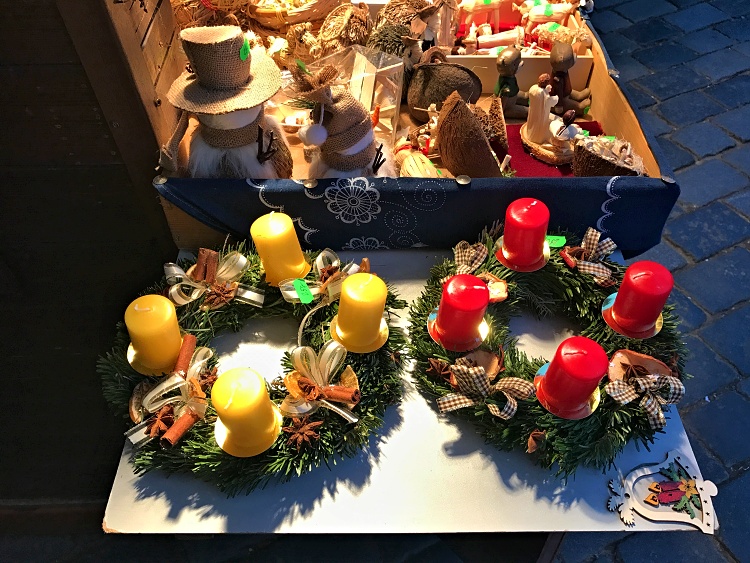 Shopping
Typical Christmas markets consist of wooden stalls situated around a Christmas tree, with a wide variety of Christmas products (most of them handmade), traditional food and drinks on offer.
The most popular products are Christmas tree ornaments, jewellery, glassware, toys (especially puppets and wooden toys), winter accessories (hats, scarves, gloves), ceramics, candles, etc.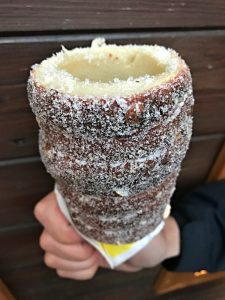 Food
Traditional local food is a big part of the Christmas market experience.
Don't miss trdelnik – a sweet pastry made from rolled dough. This is wrapped around a metal stick (trdlo), then grilled over an open flame and sprinkled in a sugar and cinnamon or walnut mixture.
Meat lovers should try roasted ham (sunka) or barbecued sausages (klobasa). They are usually served with a slice of bread and mustard.
Gingerbread (pernik) products are not only tasty but can also be a great gift.
Drinks
You may get very cold after being outside for a while, but there are many drinks that can help you to warm up.
Mulled wine (svarene vino or svarak) or mead (medovina) will soon get you into the festive mood, while well-known Czech beer (pivo) is a perfect accompaniment to any meal.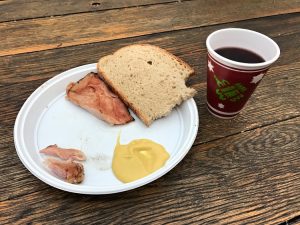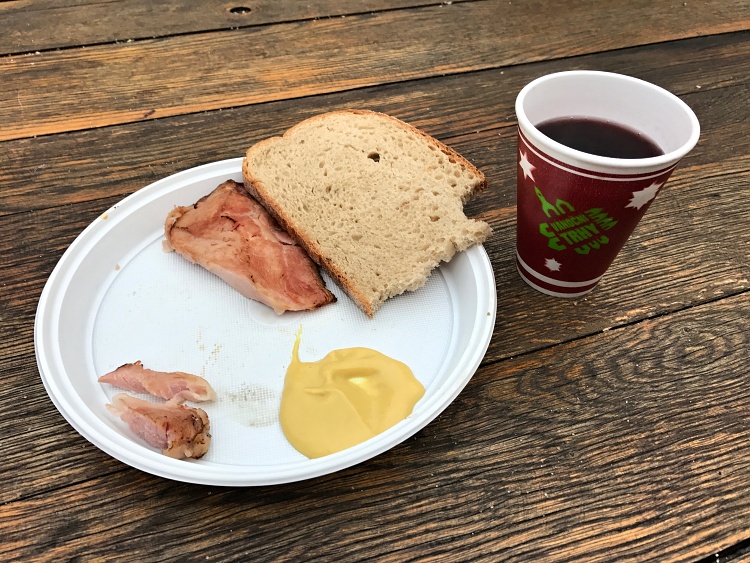 Entertainment
Many Christmas markets (for example, the Old Town Square market) include a small stage where performances, especially concerts, take place.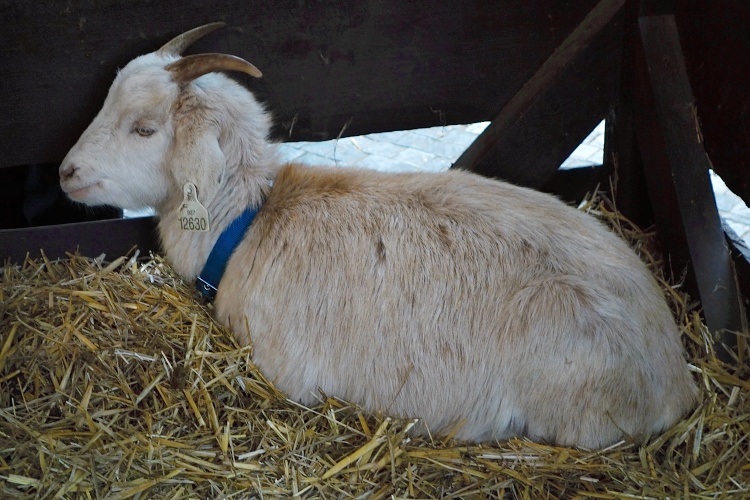 There might be a small animal stable at some of the markets too (for example, in Wenceslas Square) so that children can stroke and feed a sheep, donkey or goat.
You can usually see some craftsmen in action (blacksmiths, etc.) and learn more about how various things are made.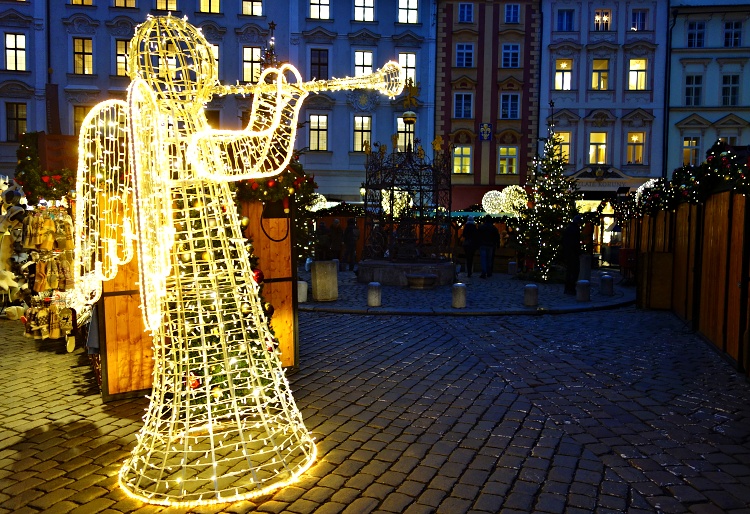 At Night
The festive atmosphere becomes even more special after the sun goes down and all the lights are turned on. Walk around the markets but also take a stroll to Charles Bridge for amazing views of Prague Castle.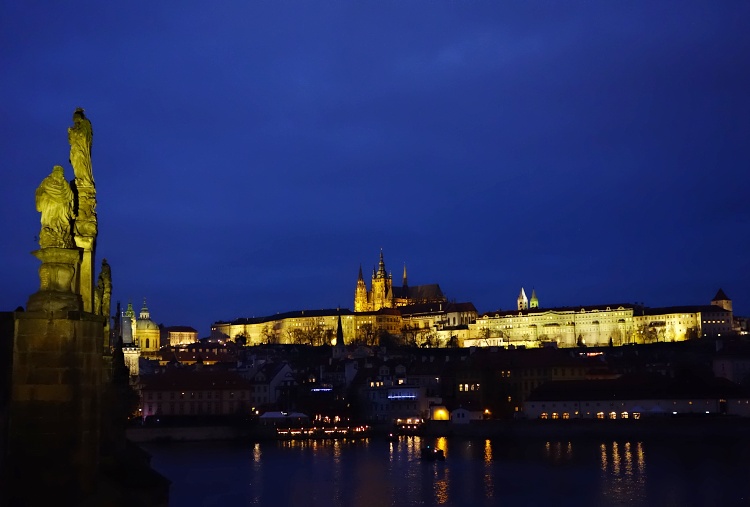 Where to Stay
We recommend that you stay in the historic city centre (Prague 1) to be close to the Christmas markets.
If you find the area too busy or your budget is very limited we suggest you stay close to any metro station as the metro will get you to the city centre quickly and there are connections every few minutes.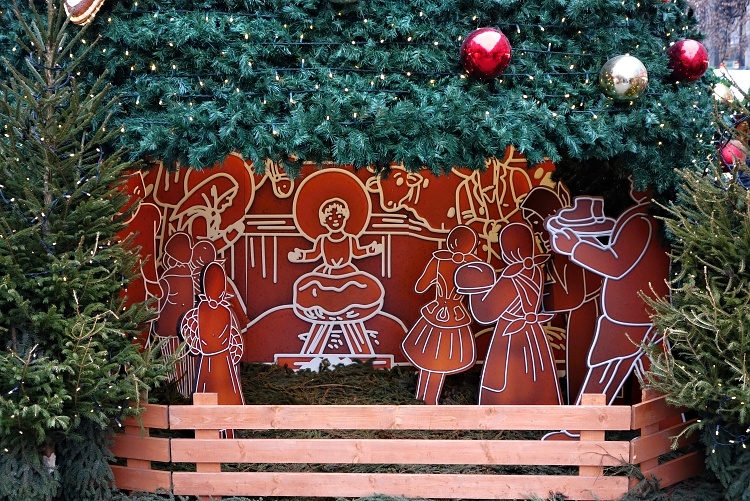 Final Thoughts
We hope that we inspired you to put the Christmas markets in Prague on your bucket list.
If you like a festive atmosphere you will find it in Prague in December – browse the charming Christmas markets, explore the stunning historic city centre, enjoy the Czech traditional food and drinks, and most importantly, slow down – it's the Christmas time!
Learn more about the Christmas markets in Prague in our Ultimate Guide.
Which Christmas market is your favourite and what do you enjoy buying, eating or drinking the most?