While planning our road trip to South Australia, we came across an island with a very intriguing name – Kangaroo Island.
It caught our attention immediately because, as all first-time visitors to Australia, we wanted to see kangaroos, lots of kangaroos.
In the end, we didn't see as many kangaroos as the name of the island suggested but we weren't disappointed.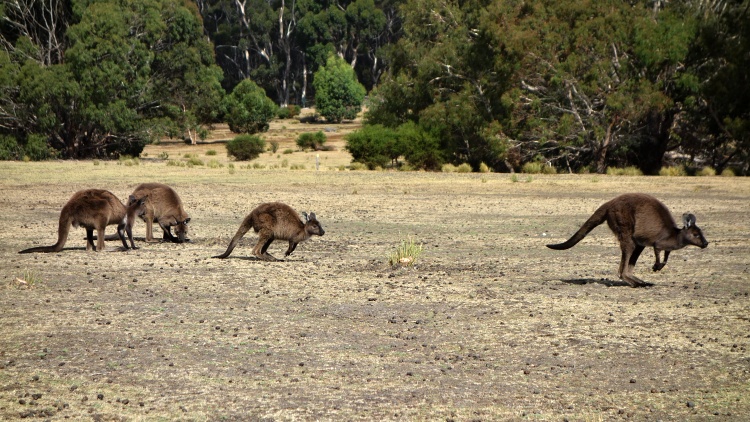 We discovered that there is so much more to Kangaroo Island that makes it worth a trip – abundant wildlife, dramatic coastline, spectacular views, stunning beaches, laid-back atmosphere and fewer tourists (in comparison to Australia's mainland).
Read on to see how to plan a perfect road trip on Kangaroo Island and what to see in three days.
If you like the idea of slowing down and enjoying unspoilt nature, Kangaroo Island will be your happy place.
About Kangaroo Island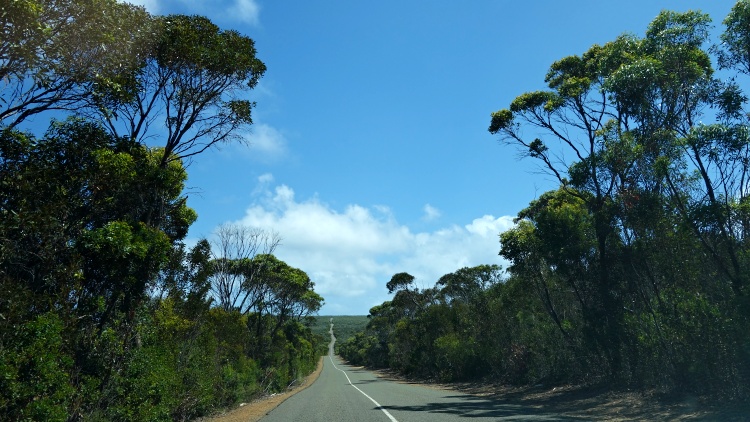 Kangaroo Island (called KI by the locals) is Australia's third largest island and is located just 13 kilometres (8 miles) off the coast of South Australia.
The island is bigger than you would expect – it's 155 kilometres (96 miles) long and 55 kilometres (34 miles) wide, so you definitely need more than just a day for the visit.
We spent three days (two nights) there and it was just enough to see the island's highlights with no rush.
But you can easily stay longer if you wish, there are so many things to see and do.
Except for a few shuttle buses, there is no public transportation or taxis so the best way to explore the island is by car. You can also choose some of the tours, most of which start in Adelaide.
TIP:  Most roads are in a good condition, only some of them are unsealed, so a four-wheel drive isn't necessary but it's a good idea if you want to explore remote areas – we were happy with our Nissan X-Trail. There are not many petrol stations on the island and some of them close early so get enough fuel before your trip – it's cheaper on the mainland.
How to Get There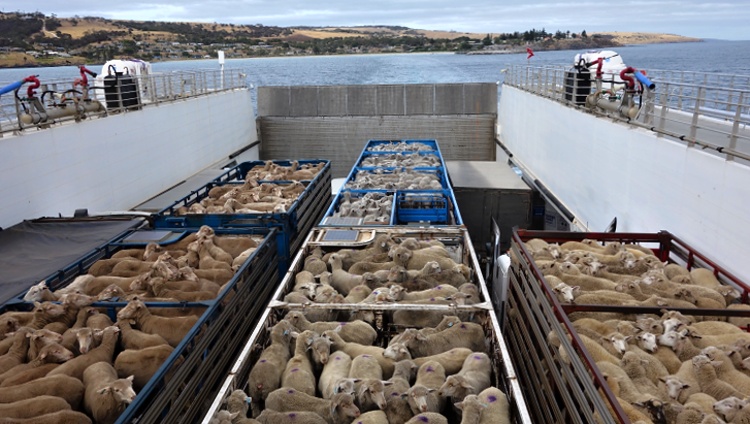 There are flight connections between Adelaide and Kingscote, which is the only airport on the island. The flights take just about 30 minutes.
The SeaLink ferries run between Cape Jervis on the mainland and Penneshaw on the island a few times a day – they carry both cars and passengers. The sailing time is about 45 minutes and pre-booking is necessary because the car capacity is limited.
Drop into the Visitor Information Centre, which is located just off the ferry port in Penneshaw, for information, maps, brochures or bookings.
TIP: It's cheaper to rent a car on the mainland than to rent it on the island. Make sure to check with your car rental company that you are allowed to take the car to the island on the ferry. Some companies don't allow it at all, some are ok if you pay a fee. Double-check the car insurance policy too. As always – read the small print.
Where to Stay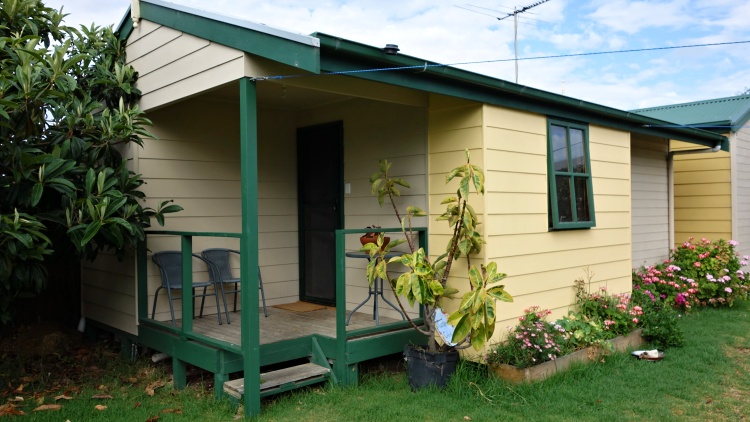 Kingscote, the biggest town on the island, is a great base for a road trip. It's about 45-minute drive from the ferry port in Penneshaw.
There are good facilities for visitors – they have a good selection of accommodation, a few shops, restaurants (don't miss the fresh seafood and local wines) and you can also get fuel here.
We were happy with our stay in the garden cabin of KI Dragonfly Guesthouse in Kingscote – it was self-contained and included a kitchenette and en-suite bathroom, so we had all we needed.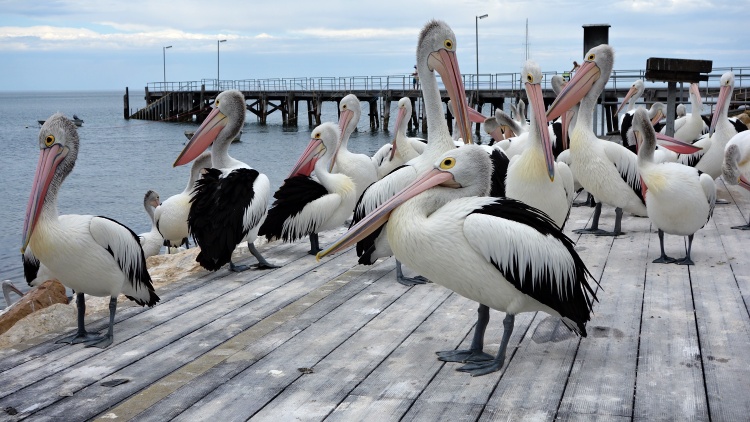 You might still see some pelicans at the Kingscote Wharf
TIP:  There used to be a pelican feeding show at the Kingscote Wharf but, unfortunately, it has been cancelled now. It might happen again in future but in the meantime, you can still visit the platform close to the jetty to see if any pelicans, which are used to the feeding, arrive at around 5 pm. It's a great opportunity to get close to these beautiful large water birds.
What to See on Kangaroo Island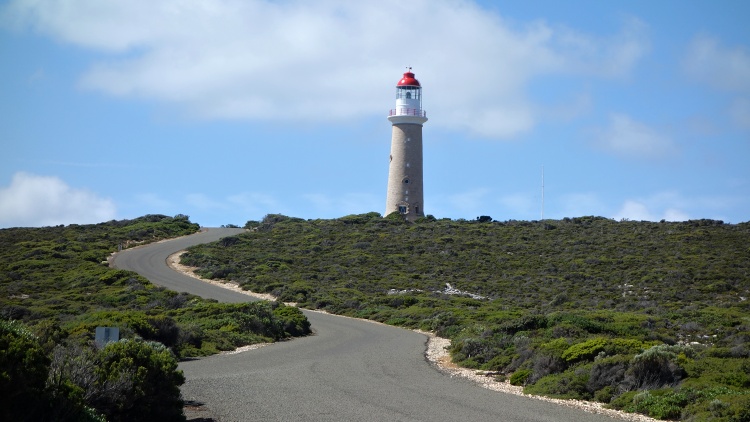 There are a few towns on the island but the main highlight is the nature – more than a third of the island is covered by National Parks.
The landscape on Kangaroo Island is very diverse so be ready for anything – dramatic cliffs, perfect beaches, dense forest, sand dunes, salt lakes, vineyards or even a lavender field.
But the main must-do is wildlife spotting – the island is home to kangaroos, wallabies, koalas, New Zealand fur seals, Australian sea lions, penguins, platypus, echidnas, goannas, and many species of rare birds.
Your best chances to see wildlife is around dawn and dusk when the animals are the most active – but be careful when driving to avoid collisions.
However, most of the animals are very shy so if you aren't lucky enough to see them in their natural habitat, visit some of the Conservation Parks and Sanctuaries to learn more (check out the Seal Bay Conservation Park for the largest colony of sea lions in Australia).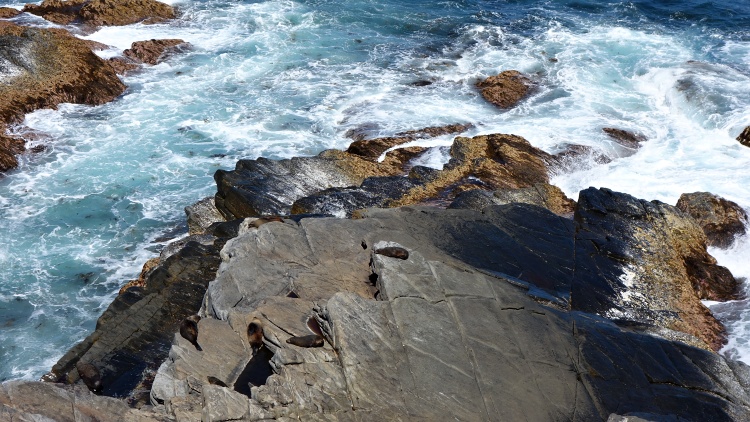 TIP: We suggest that you explore the south coast first – it's more dramatic and you can find most of the island's attractions and the most beautiful views there. Allow at least one full day. 
Don't leave the island without visiting the following places:
Flinders Chase National Park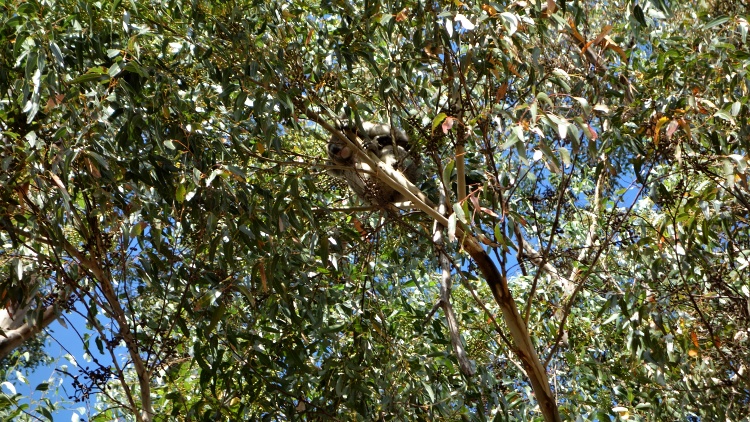 Flinders Chase National Park is the biggest and most well-known National Reserve on Kangaroo Island and you can find amazing fauna and flora there.
Some of the island's most popular sights, like Remarkable Rocks or the Admirals Arch, are also located here.
Follow some of the walking trails in the National Park to get closer to the animals – it's fascinating to watch them in their natural habitat.
We did the Discovery Walk and managed to get close to a few kangaroos who were playing around and drinking water in a waterhole. We also spotted a few cute koalas hiding on trees.
We also followed the Platypus Walk trail, which was quieter, but didn't see any platypus – they are very shy.
TIP: It's a good idea to start in the Visitor Centre, where you can learn more about the National Park. Also, some of the trails start there – most of them aren't difficult and they are suitable for families.
Remarkable Rocks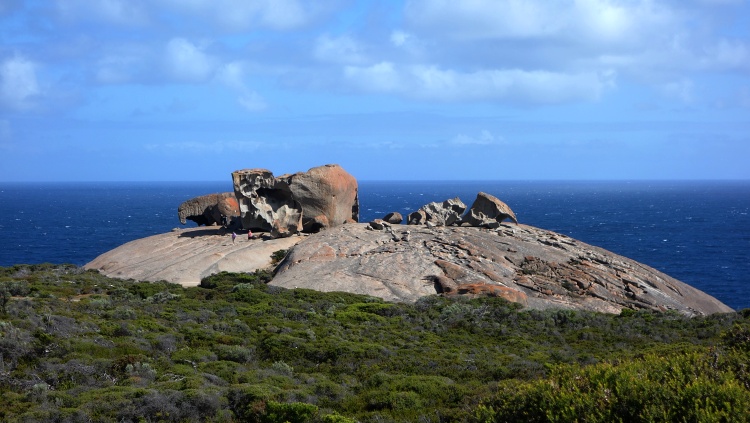 Remarkable Rocks really do justice to their name so it's not surprising that they are the most popular (and the busiest) sight in Flinders Chase National Park and on the island itself.
It's a group of unusually-shaped granite boulders located on a cliff that overlooks the ocean – it took a really long time for the sun, wind and water to form these rocks.
The trail from the car park is about one kilometre (0.6 miles) long and it's an easy stroll, mostly on a boardwalk.
The sight might not seem to be so special from a distance but after you get close and start exploring the rocks in detail, you will be amazed – it's a truly remarkable place.
TIP: Due to its exposed location it can get quite windy so wear appropriate clothes and don't come too close to the cliff's edge – the surface gets slippery when wet.
Admirals Arch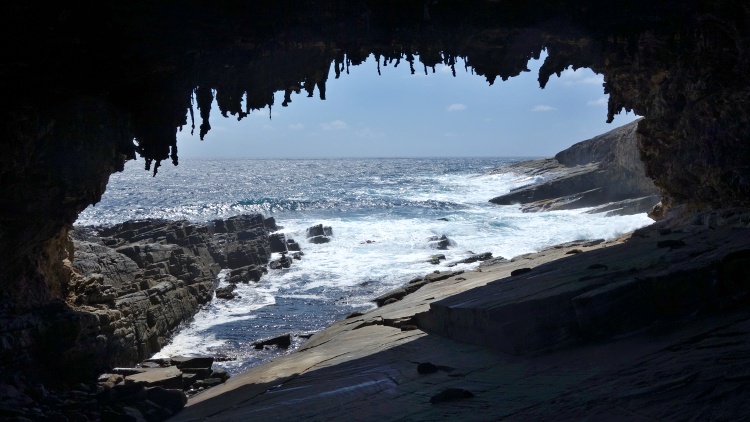 Not too far from Remarkable Rocks, there is the Admirals Arch – home to a big colony of New Zealand fur seals.
The impressive rock arch has been created by erosion over a very long period of time.
The scenic walk from the car park offers beautiful views of the coast and the ocean – watch for seals basking in the sun!
It can get very windy and cold out there, so don't forget to wear something warm and windproof.
TIP: On the way to the Admirals Arch you will pass by the Cape du Couedic Lighthouse – stop there for more amazing views – it feels like being at the end of the world.
Weirs Cove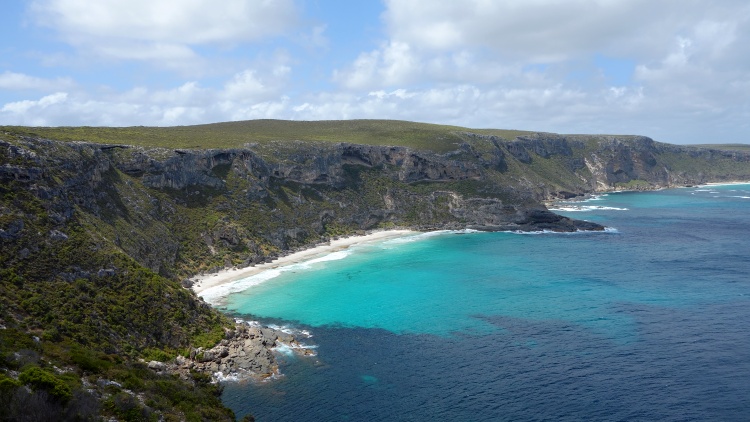 Don't make the mistake that many people do and don't miss the lookout to see the picture-perfect Weirs Cove – it's only a short detour from the Admirals Arch.
In the past, supplies for the lighthouse keepers and their families were brought here by boats, now it's a peaceful place with stunning views of the coast – you can even see Remarkable Rocks from the lookout.
TIP: To get to the lookout and the old storehouse ruins you can either follow the trail from the car park close to the lighthouse or drive on the unsealed road to the car park near the lookout point and take a short stroll from there. 
Vivonne Bay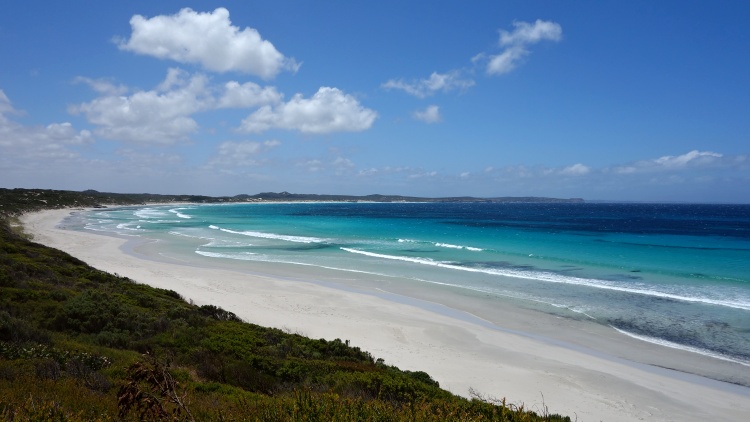 There are many beautiful beaches on Kangaroo Island but Vivonne Bay with its clear turquoise waters is the most famous – it's considered to be one of the best in Australia.
This long stretch of bright white sand is located on the south shore and it's great for picnics, sunbathing, surfing and fishing.
TIP: There are strong undertows in the area so be careful when planning to swim – check the current conditions before you go.  
Emu Bay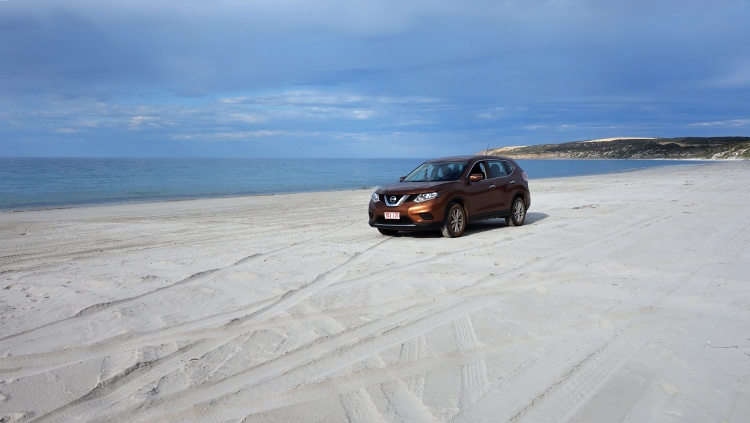 Beaches on the north coast of Kangaroo Island are generally safer for swimming and Emu Bay is one of the most popular because of its clear water.
It's a beautiful long beach located near Kingscote, which makes it a perfect place for a quick break or swim after a hot day.
TIP: You can drive a car on the beach, which is really convenient because you don't need to carry all your stuff and you can keep it in the car while you are taking a dip. 
Little Sahara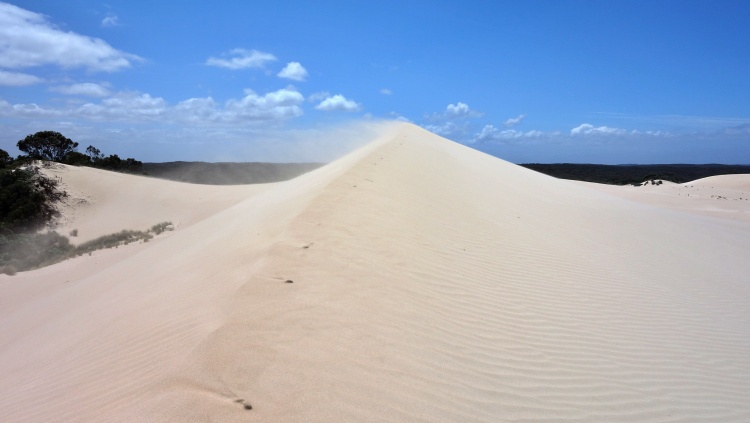 The name says it all – you can even find sand dunes on Kangaroo Island.
Little Sahara is located not far from Vivonne Bay and the dunes spread over two square kilometres (0.8 square miles).
You can either explore the dunes on your own for free (actually, it's a really steep climb to get to the top) or you can rent a sand board and slide down to have more fun – but we found the rates expensive.
TIP: Try not to visit the sight at the hottest time of the day because the sand becomes too hot to walk on. Expect to leave the place with having sand everywhere!
Our Thoughts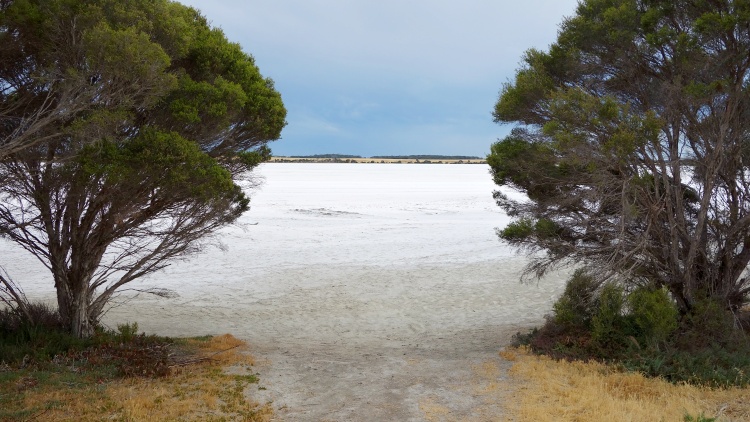 Kangaroo Island is a special place that is definitely worth a trip if you are in South Australia.
Most travellers prefer to stay on the mainland and that's why the island still keeps its unforgettable atmosphere of an unspoilt place.
There are many interesting sights and attractions to visit on the island and these were the highlights for us.
There is so much more to Kangaroo Island than just kangaroos – it's the variety of wildlife that we should appreciate and protect.
Had you ever heard about Kangaroo Island? 
Did you like this article? Please share it, so more people can experience this beautiful place.