In tropical Queensland it is all about the coast. You will find some of the most beautiful places in Australia here but this comes at a price – it is busy and not cheap.
Related Post: Australia
Cairns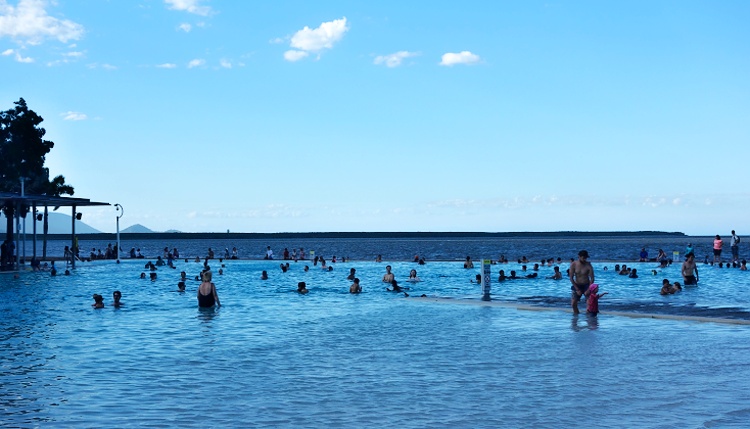 Most people start their journey in Queensland in Cairns which is a hub for tours to the Great Barrier Reef and Daintree Rainforest. We didn't spend much time in the city because we didn't find it very interesting, it was busy and touristy. The Esplanade Lagoon, which seemed to be a highlight for many people, was nice but it was also spoiled by the crowds.
Port Douglas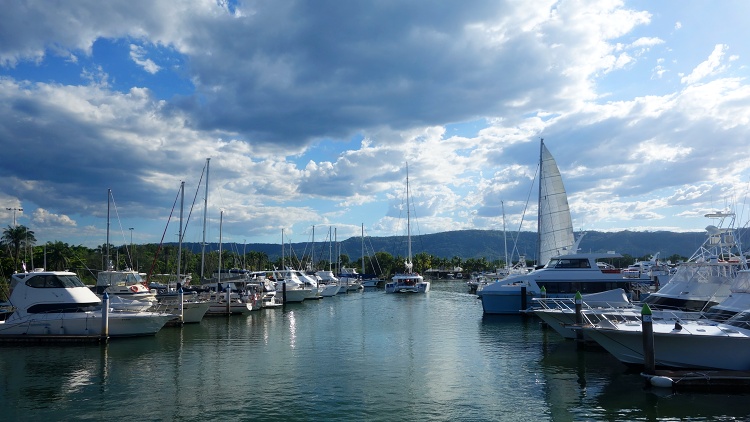 We preferred Port Douglas which was a smaller town. It has nice laid-back atmosphere. The city centre is compact so it is perfect for a leisurely stroll before dinner. Many tours to the Great Barrier Reef and Daintree Rainforest also depart from Port Douglas. There is a nice beach just off the city centre. In stinger season there is a stinger net so that people can still enjoy in the sea.
Daintree Rainforest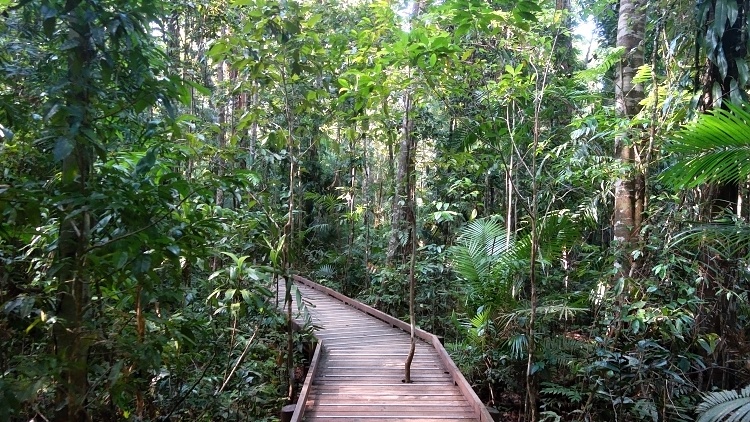 Daintree Rainforest is the highlight of North Queensland. It is a pleasant break from the seemingly never-ending stretch of perfect beaches down the coast. You can either take a tour or drive on your own there. We chose to drive which allowed us to explore the place at our own pace.
Daintree Rainforest and Cape Tribulation are home of some of the most secluded and stunning beaches. However the bad news is that because of stingers you can't swim in the sea during summer months (when there is winter in Europe, Asia and North America). Crocodiles might be also present all year round. Follow the warning signs to avoid any hassle and keep away from the water's edge.
We loved the Cape Tribulation beach which is a picture-perfect beach set in the rainforest. In Daintree Rainforest there are many self-guided walks which are well sign-posted. If you are lucky, you might even spot some wildlife (cassowaries, reptiles etc.)
Great Barrier Reef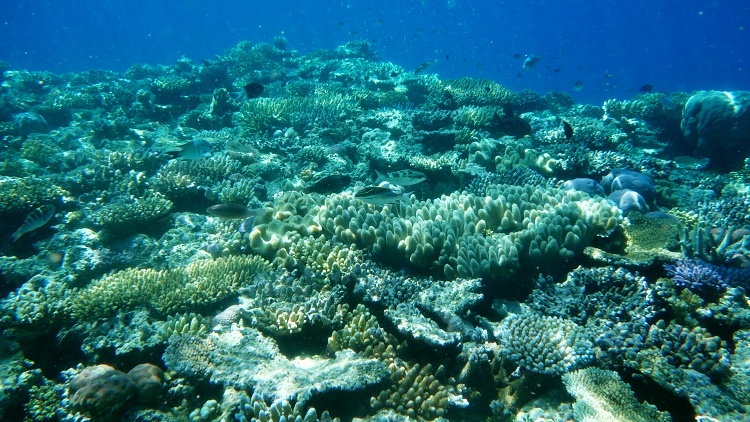 The Great Barrier Reef is the world's largest coral reef and it is a must-see while you are in Queensland. Most people snorkel or dive but there are also options for those who can't swim or just don't want to get wet.
There are many companies operating the cruises so you will need to do some research to decide which one is the best option for you. It makes a difference if you snorkel or dive the reef with hundreds or just a few other people. Verify what is included in the price – most companies include the snorkeling or diving equipment, stinger suits if needed, some food, tea, coffee and water.
If you can, book in advance to avoid disappointment because the availability on the boats might be limited. We made our booking too late and all diving boats were sold-out so we had to snorkel instead, which was still an amazing experience.
Magnetic Island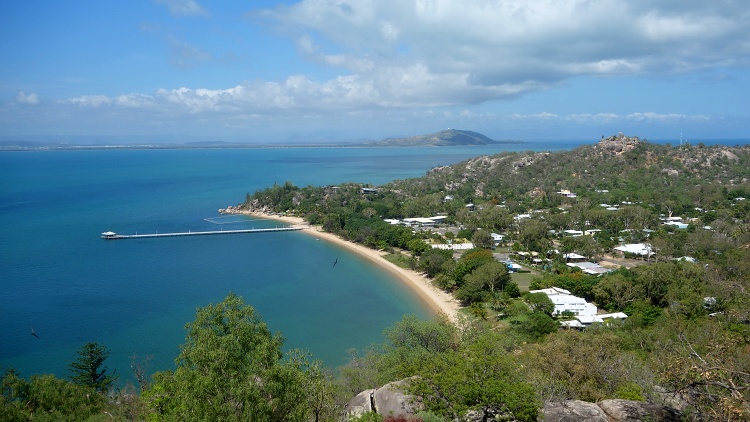 There are many beautiful islands along the Queensland coast, try to visit at least one of them.
We chose Magnetic Island and we were happy with our decision. The ferry from Townsville is cheap and the local public buses make it easy to get around the island. It is small enough so you will be able to see most of it in a day or two.
There are some beautiful beaches along the coast of the island. Walking trails offer incredible views and insight into the island's past when it was a military base. You can also meet rock wallabies there.
Whitsunday Islands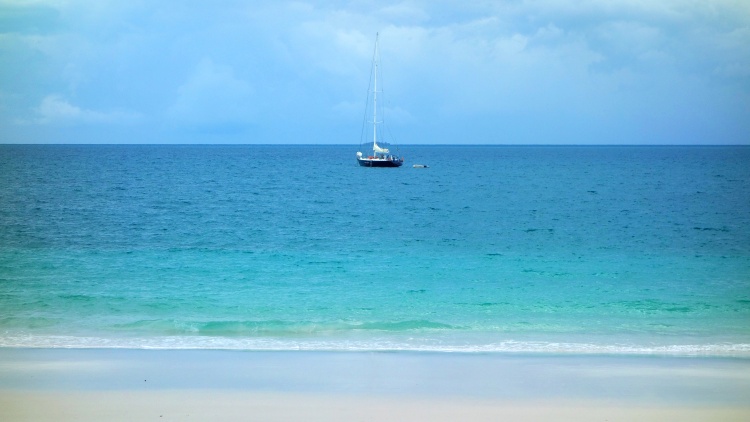 Whitsundays are another must-see in Queensland. Unfortunately the dreamy islands with white beaches and turquoise water don't come cheap.
We had never sailed before so we were very keen on trying it here. Luckily we found a great deal for a 2-day sailing trip on the race yacht called Freight Train. We visited the well-known Whitehaven Beach and snorkeled the Fringing Great Barrier Reef. It was a great experience.
Sunshine Coast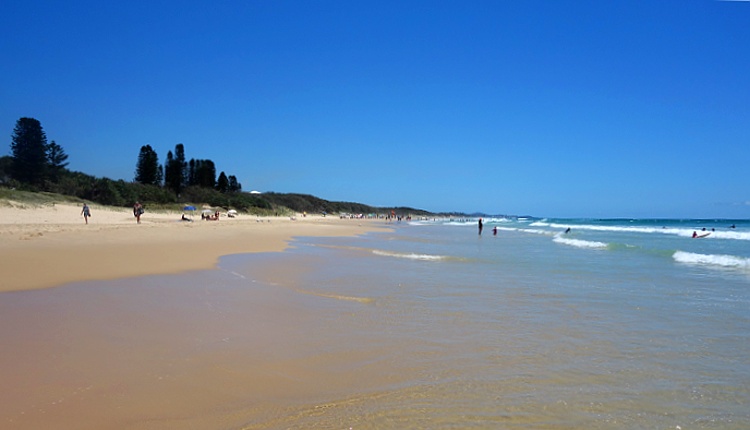 The Sunshine Coast is a 60 km long stretch of gorgeous beaches along the Coral Sea. It is a popular holiday destination and that is why some places might be crowded. However you can always find some quiet spot if that is what you are looking for.
Noosa is a nice but busy town. If you are looking for less crowded beaches, head south. We stayed at Coolum Beach where we tried to improve our surfing craft. If you have never surfed before and would like to try it, the Sunshine Coast is a great place to do it. It is great for beginners because the seabed is gradual.
Brisbane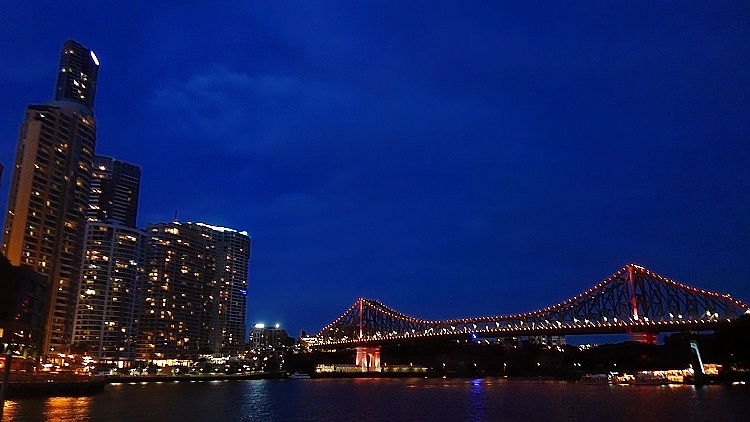 We didn't expect much of Brisbane but it was a pleasant surprise in the end. It was definitely a change from never-ending stunning beaches along the coast. There are no beaches in the city itself (except for the man-made Street Beach on the South Bank) – you have to head north (to the Sunshine Coast) or south (to the Gold Coast).
Brisbane is a great place for shopaholics and foodies who will be spoiled for choice. We enjoyed the walk in the city centre, especially on the banks of Brisbane River (Eagle Street) with great views of the city. The skyline at night is amazing.
We didn't manage to see the Gold Coast on our trip but we might get there on our next visit in Australia.
Have you been to Queensland yet? Or are you planning to go?
Save
Save
Save
Save
Save
Save
Save
Save
Save
Save
Save
Save
Save
Save
Save
Save
Save
Save
Save
Save
Save
Save