Are you looking for great experiences on a low budget? Then travel off-season!
Once the crowds are gone, you can get more authentic experiences and save money.
It took us a few years to discover the advantages of travelling in low season – we are sharing the pros and cons, and also our tips on how to make the most of it.
Related Post: How to Travel the World When You Don't Have Money
Seasons
Seasons vary by destination.
While December, January and February is low season in Europe because of low temperatures (except for ski resorts), it's peak season in Australia because it's summertime down under.
High (peak) season is the main tourist season – typically the time of public or school holidays like July, August, Easter, Christmas and any other national holidays.
It's the time when prices are at their highest because many people travel, and flights, hotels and attractions are very busy.
Even though it's not always possible for everyone to travel off season, it's definitely worth considering it, even just for short trips or weekend breaks – and this is why:
1. Prices Go Down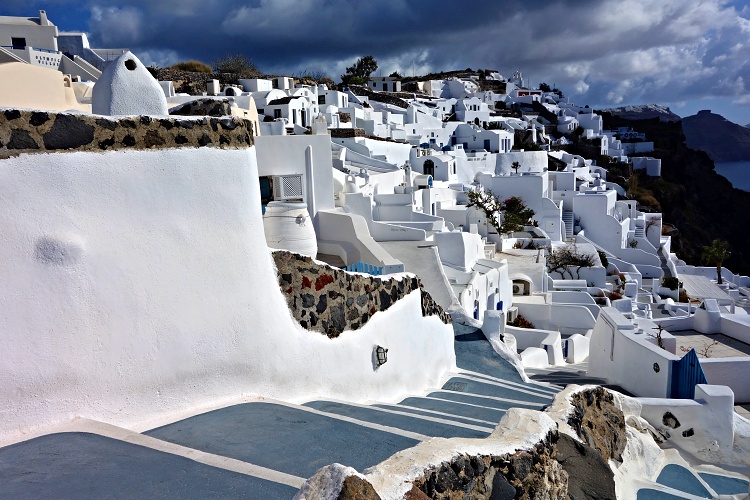 The demand for travel off-season is low so airlines, hotels and attractions put their prices down to motivate people to travel more.
If your budget is limited, this is the time to travel because you can get significant discounts.
Hotels are keen on getting more guests and they may be more flexible price wise, so it's no harm to ask for a lower price.
The longer the stay, the better your chances are.
They might not be willing to put the rates down but will include various extras, such as breakfast or an upgrade, instead.
We have done this a few times on Airbnb – where the communication with property owners is more straightforward than with hotel reservation departments.
Related Post: Airbnb for First-Timers
It's not that simple with flights because airlines usually don't offer any one-off discounts.
But they usually run promotions to boost travelling during quiet times, so watch out for those.
It's a good idea to sign up for airlines' newsletters to keep an eye on any special offers.
Related Post: The Secret to Finding Cheap Flights
This way we got a great deal on our trip to Greece in November last year. We travelled to Crete, Santorini and Athens for two weeks and all the six Ryanair flights cost us just around 125 EUR (135 USD) per person (including taxes and cabin baggage). We managed to get our 10-day car rental in Crete and Santorini for just 108 EUR (118 USD) – and we negotiated most Airbnb rates. Many entrance fees (for example, at the Acropolis in Athens) were much cheaper than in high season, so overall it was a very low-cost trip.
2. Crowds Are Gone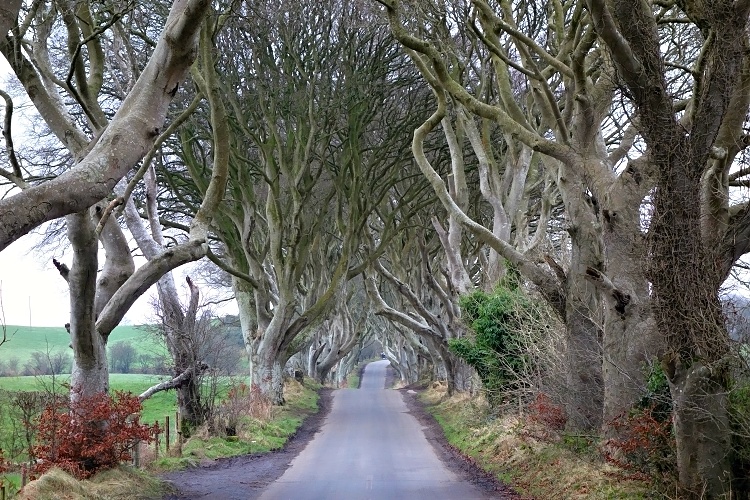 This is an important factor because with more people travelling these days it has become difficult to enjoy some of the popular places – the overall experience can be spoilt when the sight is too crowded.
It's frustrating if you have to spend hours in queues or can't even take a decent photo without many other people or selfie sticks on it.
When the crowds are gone you can explore the places at your own pace and get a more authentic experience – and the locals aren't so busy, so they are more open to a friendly conversation.
If you are looking for a quiet and relaxed holiday, low season is the time to go.
Who doesn't like having a beach all to themselves?
Related Post: How to Travel While Working Full Time
Dark Hedges in Northern Ireland are one of the Game of Thrones filming locations and they are usually flooded with tourists – it's hard to get a good photo of the famous tree line. We arrived on a cloudy and cold day in January, it was midweek and there were very few people around. Thanks to that we managed to take some great photos that captured the unspoilt magic of this place.
3. Availability Gets Better
Some attractions and activities are so popular that it's difficult to get there in peak season and tickets need to be pre-booked well in advance.
It's usually easier to get some tickets off-season – if the attraction is still open.
When we were in New Zealand in January last year we didn't manage to get to any of the Great Walks – renowned walking tracks leading through some amazing landscapes – because most of them needed to be pre-booked months in advance.
Related Post: What You Should Know Before Going to New Zealand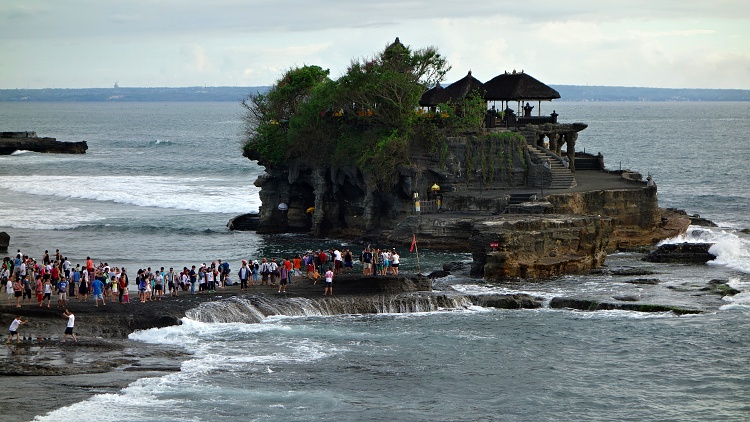 But it's not all rainbows and unicorns – there are a few things that you should keep in mind when planning to travel off-season:
4. Limited Connections
There aren't that many people travelling and it becomes harder to fill the aircraft, so airlines reduce their schedule to keep their profit margins.
Don't expect direct flights to every destination all year round – some connections might be very limited.
It's the same with other means of transportation – some buses, trains or ferries might operate only in high season so verify the schedule before making any arrangements.
When we travelled to Greece in November we had to fly via Athens to get from one island to another – direct flights and ferries operated only in summer.
Related Post: Greece
5. Tricky Weather 
Typically the weather gets worse off-season – depending on the destination it can be hotter, colder, wetter or windier – but it might suit some travellers.
In southern Europe, for example, it can get very hot in summer, but temperatures cool down in the low season, making this the perfect time for outdoor activities such as walking, hiking or climbing.
Be aware of shorter days in some destinations – we always check the expected times of sunrise and sunset when planning our trips to see how much time in the day we will have to play with.
The off-season weather is usually more unpredictable so it's important to keep an eye on the forecast before making any plans.
However, you never know what type of weather you will get – even in high season.
We travelled to Thailand in June, which is considered the rainy season, but we didn't get any rain at all and the weather was great. On the other hand, when our friends travelled there in December, which is the dry season, it heavily rained during all their stay!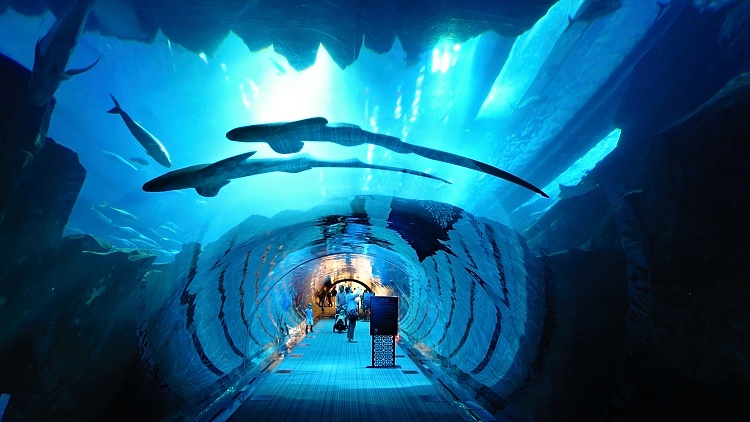 Some destinations aren't great for travelling off-season unless you go there for a specific reason.
For example, in Dubai, it's so hot in summer that you wouldn't be able to spend much time outside during the day.
But this isn't usually an issue for people who come over to shop and take advantage of many special deals during this time of the year.
The best chances of decent weather are just after the main season ends or before it starts.
6. Expect Closures
Many attractions might be closed or close earlier than usual because of low demand or adverse weather – so it's important to verify the opening hours when planning your trip.
Some activities and tours may also be affected.
Some sites might also plan to carry out maintenance or reconstruction off-season so buildings can be surrounded with scaffolding – not great for your Instagram photos!
Services in some locations – hotels, restaurants, bars, shops, etc. – might be limited in low season, making the places too quiet for lovers of social life.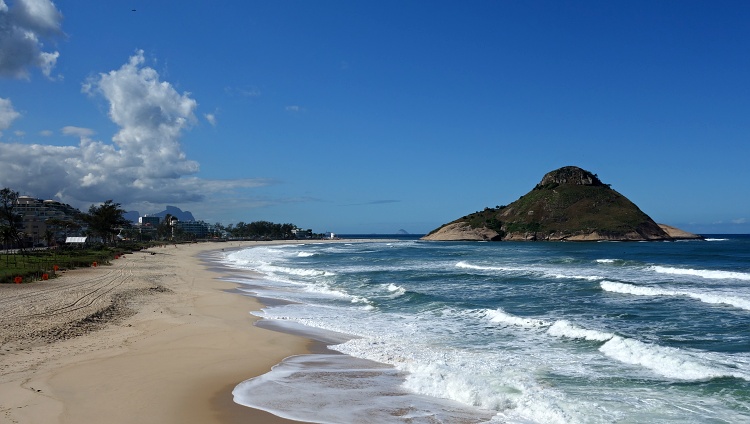 We didn't do enough research before our trip to the Santorini Island in Greece and didn't realise that many sights closed earlier until we got there. That's why we didn't manage to visit the sites of Ancient Akrotiri and Thira – they were already closed when we arrived there on the last day of our trip. Well, they will have to wait until our next trip!
Final Thoughts
Before making any arrangements compare the pros and cons of travelling to your chosen destination off-season and decide what's the most important for you – is it the price or any specific experience?
Check the connections, costs, weather forecast and opening hours, and plan accordingly. It's no harm to have a plan B for rainy days too…
Related Post: How to Choose a Travel Destination in 8 Easy Steps
The best chances of getting low rates and decent weather are at the beginning or at the end of the low season – sometimes called the shoulder season.
For us – low costs, avoiding the crowds and authentic experiences have become the most important factors over the years. What is it for you? Do let us know!