Sometimes one of the hardest parts of travel is choosing where to go.
There are so many amazing places to see and the possibilities can be overwhelming.
Our tips will help you to make the decision quicker and with confidence: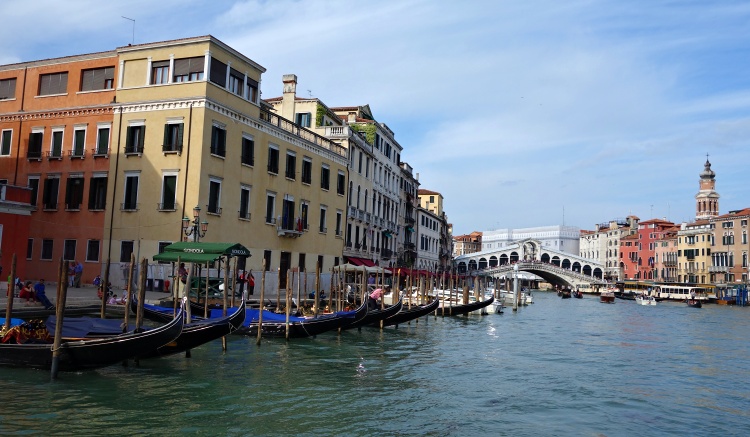 1. Start With Something Simple
Don't stress yourself with overcomplicated itineraries that might put you off travelling – start with a destination that you feel comfortable with.
You don't have to travel abroad, it can be an interesting place in your country that you haven't been to yet.
Choose a place where you will feel safe – if going abroad, check the most updated security information on the website of the Ministry of Foreign Affairs of your country or contact the destination's embassy or consulate to have peace of mind.
It makes things much easier if you are able to communicate with locals, so if you like the idea of travelling overseas, choose a country where you can understand the language or their language is similar to yours.
It might also help if it's a common holiday destination for people from your country, the locals will probably speak or understand your language at least a little and you can meet other people from your country there.
We started our travels in the Czech Republic, where we both come from, and then expanded our comfort zone by visiting the neighbouring countries first, followed by other European countries. This way we built up enough confidence to start exploring other continents and even do a few round-the-world trips.
2. What Are You Looking For?
Are you a beach bum or are you looking for an active holiday?
Do you prefer exploring cities or natural wonders?
What are your interests – are you fascinated by history, architecture or culture?
Are you looking for an adventure or relaxation?
You can find a lot of useful information on what to see and do in many interesting destinations on Wikivoyage.
You can also check what other travellers think on Tripadvisor and the websites of the local tourism boards are worth looking at too.
Try to be realistic – you can do only so much in a day.
It's tempting to try to squeeze as much as you can into the trip, especially if you are travelling far (we still do it!).
Get inspired with Google Flights where you can search for flights to various destinations by interest: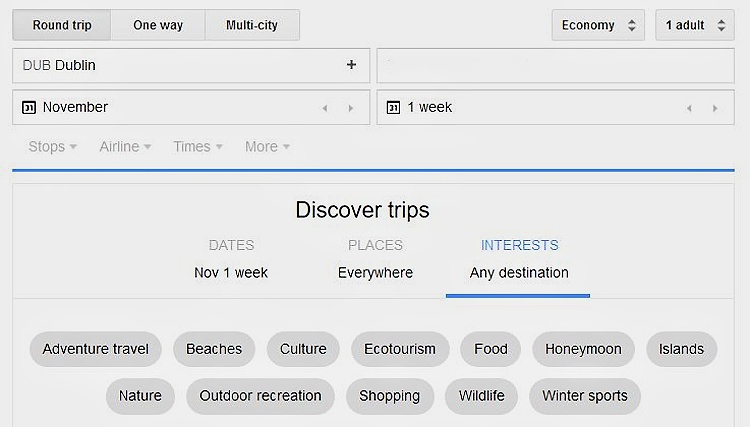 Over the years we moved from visiting cities, which is easier because of better infrastructure and facilities for travellers, to exploring nature and mountains because we really enjoy being outdoors. After becoming parents our priorities have changed again – we always check if the destination is family-friendly to avoid unnecessary hassle while over there.
3. Time Of Travel
Check when you could get time off at work and request it in advance if possible.
You don't want to waste time on planning the trip and getting excited, only to find out that you have to change your dates and start from scratch again.
Try to avoid any public or school holidays if you can, the prices are higher and the availability limited.
Start just with a day or a weekend away, see how it goes and if you are enjoying yourself, try to make the next trip longer.
We have always checked the team roster at work to make sure we can get time off when we need before we book anything – changing an air ticket or accommodation is usually expensive these days…
4. Weather
Don't assume anything and do your research.
In August, there is summer in Europe or North America but there is winter in Australia, hurricane season in the Caribbean and rainy season in Thailand.
It might be tempting to take the risk because flights during the low season are cheaper, but this is for a reason.
Even though nobody can guarantee you the weather you want, check the weather forecast and pick your travel dates wisely to maximize your chances of good weather.
We like to travel in the shoulder season when the weather is usually still ok but the prices are lower and places aren't that busy.
And if you aren't lucky with the weather, take it easy, that's life – there is always something to do and see indoors.
When we were in Dubai in the United Arab Emirates, it was so hot that it was impossible to stay outside. During the day we kept ourselves entertained by trying various activities like indoor skiing, visiting an aquarium, doing some shopping, etc.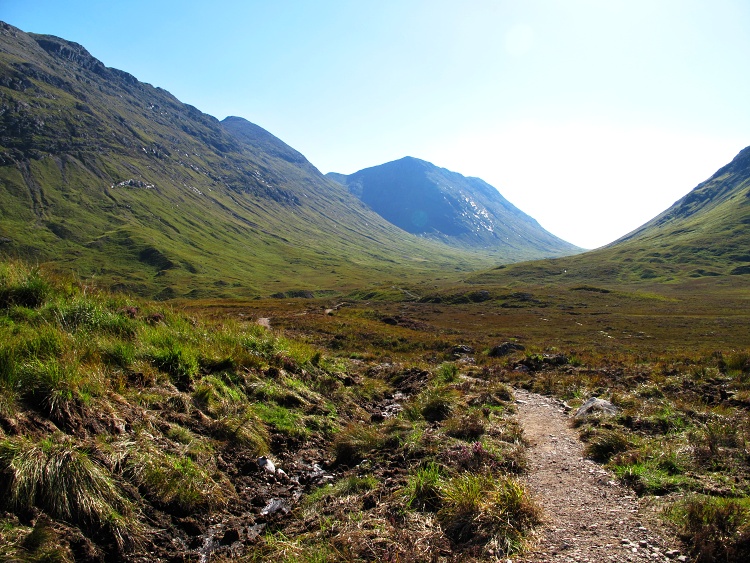 5. Good Value
We always have a few interesting destinations that we would like to visit in mind but we are open.
If we aren't sure where to go, we check if there are any deals on flights and we go for the destination with the best value.
This way we decided to go to Rio de Janeiro – we were looking for an interesting place out of Europe but we couldn't decide on the destination. Then we found out that KLM had a special offer on flights to Brazil. We loved the idea of visiting Rio and the Iguassu Falls, we booked the flights and it was one of our most memorable holidays.
Check Momondo or Skyscanner – they have some useful tools to show you the lowest fares without having to specify the destination (just search for going to 'everywhere').
6. Total Costs
If your budget is limited, work out the approximate total costs before making any bookings to see if you can afford the trip.
Some countries can be much more expensive than you think – in the end, you might realise that you don't want to spend so much money and you will opt for another destination instead.
The major costs are usually air tickets, accommodation, local transportation (car rental, fuel, etc.), food and activities. Add a little extra for miscellaneous expenses because they always happen.
Numbeo is a useful website where you can compare the costs of living in various countries.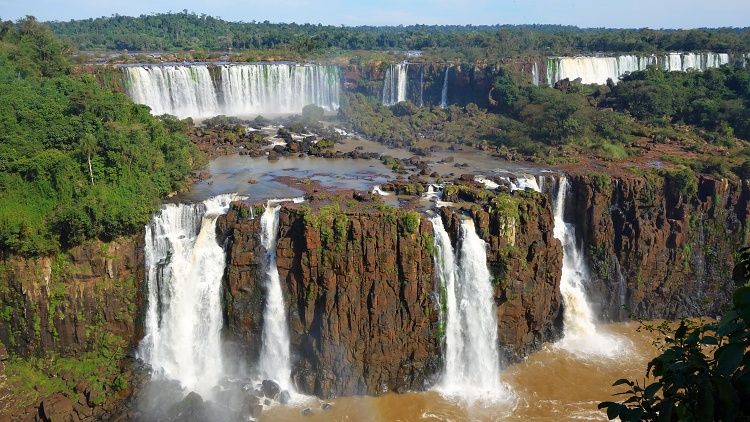 7. Recommendations And Reviews
Ask your family and friends for their thoughts and experience – they know you well so they should be honest and suggest places that they think could be the right fit for you.
This way we decided to travel to Thailand on our first long haul trip. A Kat's workmate, who was well-travelled, recommended Thailand as a destination perfect for beginners – beautiful, exotic (at least for us), cheap, great food, friendly locals and many people speaking English. And she was right, we were glad we took her advice and we had a great time.
Check online reviews on Tripadvisor, Google or online forums to see different points of view.
But don't rely on the reviews too much – we all are different and what someone likes you might dislike, also be aware that some reviews might be misleading.
It's good to read at least a few of them to get the bigger picture and make the decision for yourself.
8. Formalities
Make sure you have a valid passport (or another ID if allowed) that you are going to travel with, many countries specify minimum required passport validity.
Be aware that most countries require children to have their own passports – there might be even further requirements related to travelling children like carrying their birth certificate, etc.
Verify if there are any other entry requirements like an entry visa, a local sponsor, compulsory vaccinations, etc.
Don't forget to check the requirements not only for your destination but also for any transit countries – the most reliable sources of information are the destination's embassy or consulate and the Ministry of Foreign Affairs in your country.
It is very important to check the rules before making any reservations because it might take a few weeks or even months to get things organised and having to postpone your trip can be costly.
. . .
Following these simple steps will help you to narrow down the choice and pick your next holiday destination with more ease.
What's your experience with the process of deciding where to travel? Is there anything you usually struggle with?
Did you like the post? Please share it, so more people can find it useful.