It's so easy to fall in love with Ireland, but there is so much more to it than just its dramatic coast, green pastures, pretty villages and pubs.
After living in Ireland for over a decade, we picked seven of the best things to see and do on this beautiful island.
We cover the whole island – both the Republic of Ireland and Northern Ireland.
These are our recommendations for the best experiences:
1. West Coast (Wild Atlantic Way)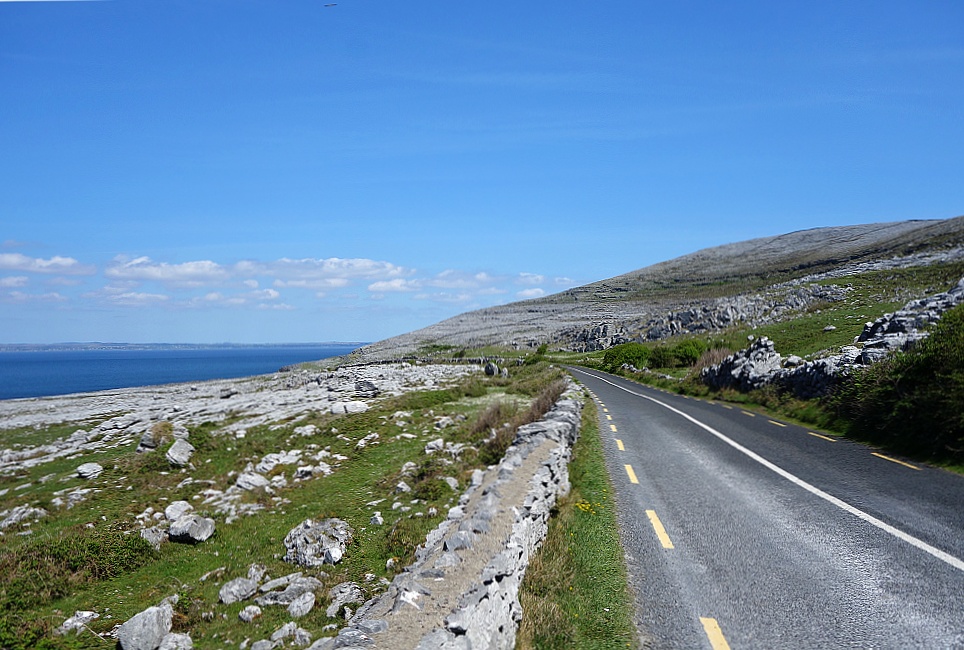 If you are looking for those typical Irish sceneries, visit the west coast.
You will find it all there – a rugged coastline, hidden beaches, rocky islands, dramatic landscape, and endless photo opportunities.
Wild Atlantic Way has been created to help visitors to explore the western part of the island.
It's over 2500-km (1553-mile) long, and it's the longest coastal route in the world.
It's divided into a few sections, so if you don't have enough time, you can see just a part or two.
While the Donegal and West Cork sections are the quietest, be ready to meet many tour buses in counties Kerry, Clare and Galway.
If your time in Ireland is limited, it's a good idea to stay in Galway and head either north or south (or both) for as long as you can.
If you are driving on your own, the route is easy to navigate – there are plenty of road signs, and you can also download a useful app before you go.
You should be ready for some narrow roads (with sheep crossing them occasionally).
If you aren't comfortable with driving, you can join some of the bus tours.
The most popular places are the Cliffs of Moher, Ring of Kerry and Dingle Peninsula, but we also loved the Loop Head Peninsula.
The West Cork and Donegal sections are our favourites – they are stunning but the least busy.
2. Dublin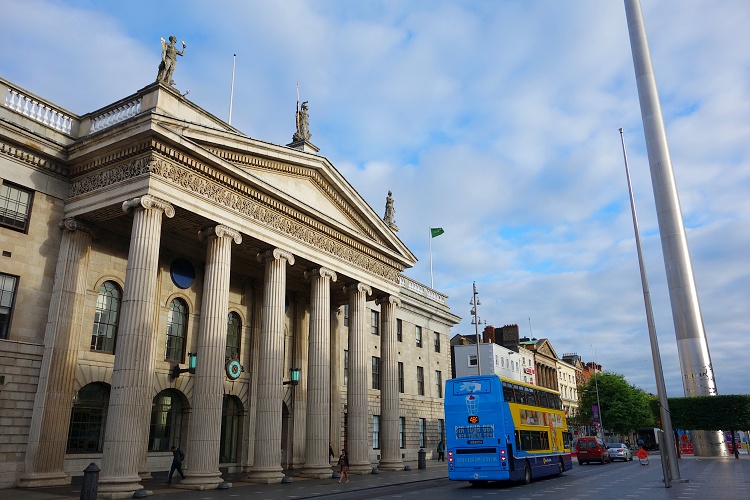 Dublin is a friendly and vibrant city that you shouldn't miss on your trip to Ireland.
The city centre is quite compact, so it's easy to see most of it in a day or two.
Our favourite walk starts in O'Connell street and heads south – we cross the river Liffey with its many bridges and walk through Temple Bar, Trinity College, Grafton Street, St Stephen's Green, Merrion Square, Dublin Castle, and Saint Patrick's Cathedral.
You can adjust the route and stops on the way depending on how much time you have and what your interests are.
Don't forget to return to some of the lively pubs in Temple Bar for a pint (or two) of Guinness and some great live music in the evening.
3. Causeway Coast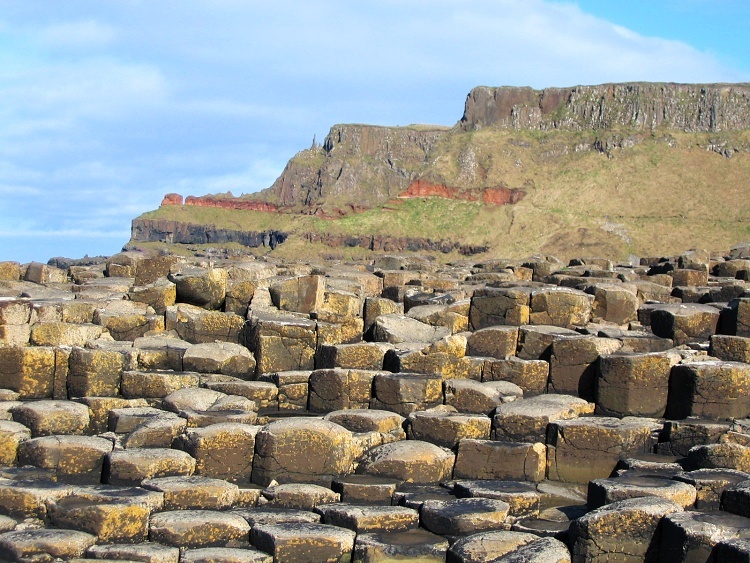 The north coast of Northern Ireland is well-known mainly for the fascinating Giant's Causeway, but there is so much more to it.
The area is very scenic, so be ready to be stopping often to take a lot of great shots.
If you don't mind heights, go to the wobbly Carrick-a-Rede Rope Bridge (looking down is optional).
Dunluce Castle and Whitepark Bay are other places not to be missed.
And there is no better way to finish the trip than to have a sip in the Old Bushmills Distillery, which is Ireland's oldest working whiskey distillery.
If you are a fan of Game of Thrones, you can find many filming locations in the area.
The easiest is to explore it with your own car, but there are plenty of interesting tours on offer too.
4. Belfast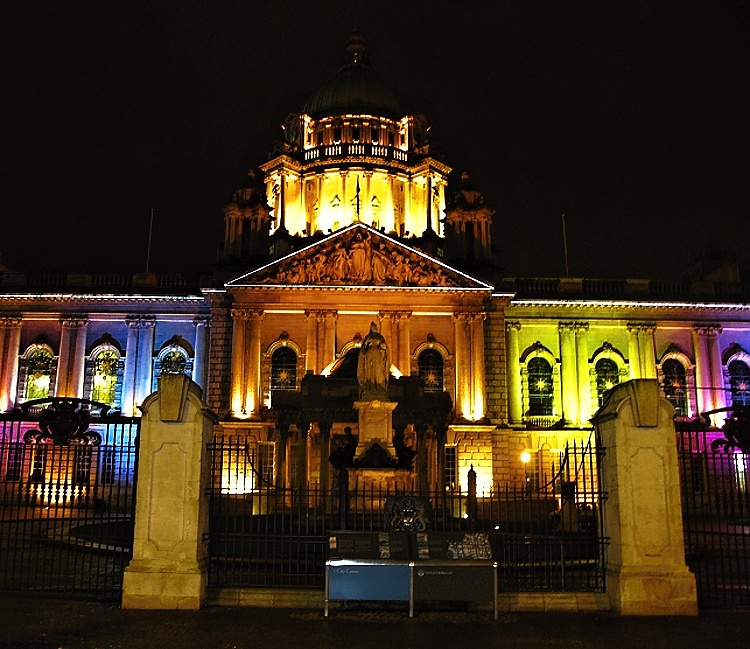 The capital of Northern Ireland is an interesting city, especially because of its historical past.
The best way to understand it is to book one of the black taxi tours – a local guide will drive you around the city and explain its story.
Take a walk around the city centre to admire its historic buildings and check out the traditional pubs.
It was Belfast where the famous Titanic was designed, built and launched.
Now the city is home to the world's largest Titanic visitor experience – Titanic Belfast.
5. Pubs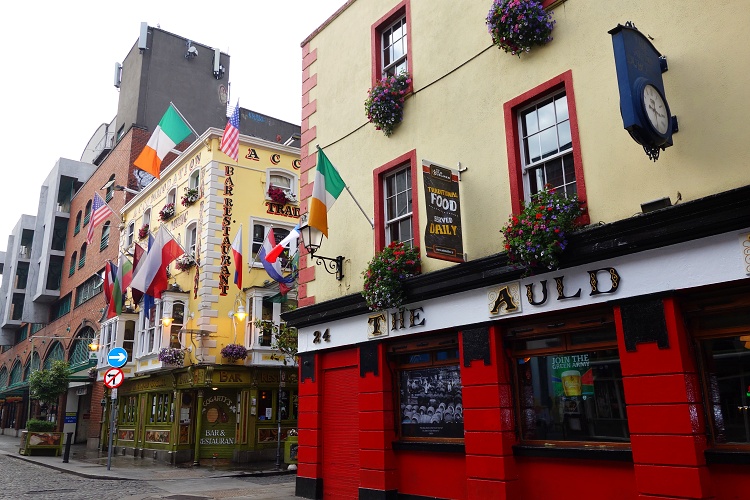 There is a strong pub culture in Ireland which is different from mainland of Europe.
Pubs play a big role in people's lives on the island, but it's more to it than just drinking alcohol.
It's about meeting people and making new friends, having a laugh or chatting with a stranger.
Irish pubs have their magic, and you won't understand it until you actually buy a pint and spend a while in one of them – soaking the atmosphere, listening to (often live) music and talking to people you have never seen before.
Pubs are places not only to have a drink in but also to have a meal or watch sports.
Music (especially traditional Irish music) is a part of the pub experience.
The best way to have an authentic experience is to go to one of the local pubs in small towns.
Gear up your voice because if the pub is busy, it will get very noisy – the music is usually loud, and you will have to raise your voice to be heard among everyone else talking or singing.
You might lose your voice for a while, but the nice memories will remain forever.
6. Walking And Hiking
Ireland is a country great for exploring on foot – it's quite flat, so you don't need to be superfit to enjoy a walk or a hike.
Irish mountains are not very high in comparison with other European mountains.
However, it doesn't mean that they are not scenic – you will still get some amazing views.
The highest mountain is Carrauntoohil which is only 1038 metres (3406 ft) high, but some parts of the track are quite steep.
If you like mountains, head off to county Kerry or to the Mourne Mountains in Northern Ireland.
If you are staying in Dublin and don't have much time, visit the Wicklow mountains located just south of Dublin – it's a great day trip out of Dublin.
Glendalough is the most popular spot, and there are many nice and easy walks around the lake.
If you are not into mountains, you can still enjoy plenty of beautiful coastal walks offering stunning views.
The main challenge when walking or hiking in Ireland is not the difficulty. It's the weather.
It can change very quickly, so make sure you always have waterproof gear and enough water and snacks with you.
Unfortunately, many trails are not very well signed, so it's a good idea to familiarize yourself with the path online before you go.
7. Saint Patrick's Day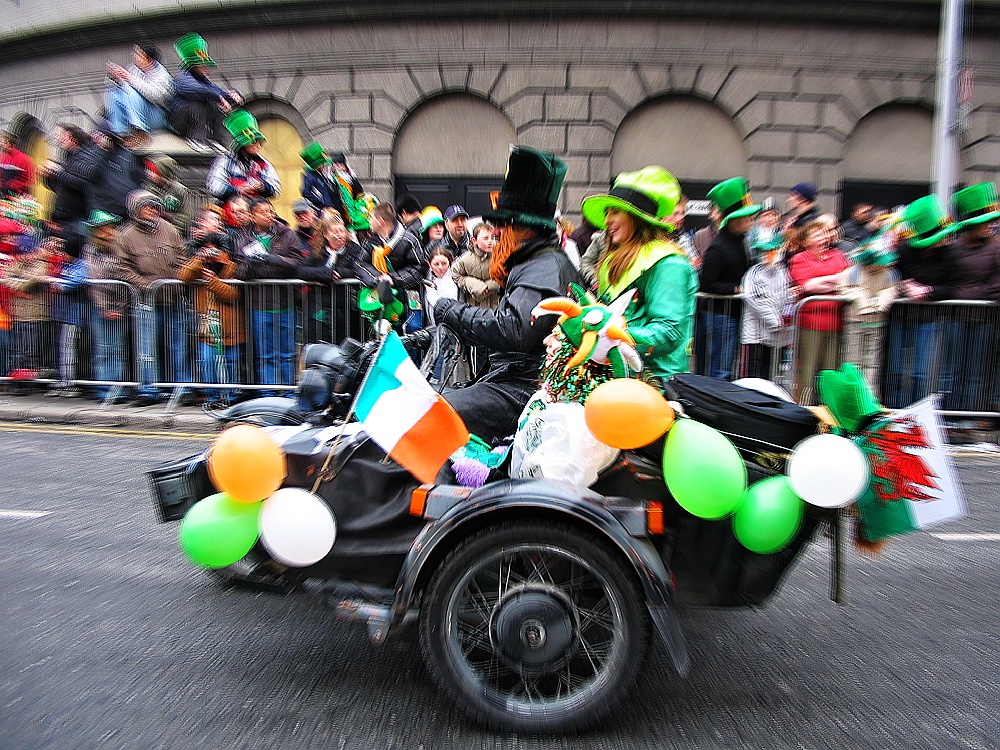 Even if you haven't been to Ireland before, the chances are that you have already heard about Saint Patrick's Day.
Saint Patrick is the main saint of Ireland, and he is given credit for bringing Christianity to the country.
The 17th of March, which is the date of his death, is the day of celebrations of not only Saint Patrick and Christianity but also Irish culture and heritage in general.
Every year the world and many well-known attractions turn green, and there are parades in many cities all over the world.
There are many things happening around Ireland – parades, street performances (music, theatre), activities for families etc.
If you are in Ireland, try to see the Dublin parade, which is the most popular.
Many people come to Ireland for this occasion, so be ready for the crowds, it will be packed everywhere (especially in pubs).
If you don't like busy events, head to some of the smaller towns where you can get the authentic experience too.
Don't forget to wear something green and be in the mood for a few pints.
. . .
These are our favourite things to do and see in Ireland.
What would you add?
Did you like the post? Please share it, so more people can find it useful.
Save
Save
Save
Save
Save
Save
Save
Save
Save
Save
Save
Save
Save
Save
Save
Save
Save
Save
Save
Save
Save
Save
Save
Save
Save
Save
Save
Save
Save
Save
Save
Save
Save
Save
Save
Save
Save