New Zealand is on many bucket lists for a reason.
It's a beautiful country with a breathtaking landscape.
Get ready to be amazed by the stunning mountains and glaciers of the South Island or the volcanoes on the North Island.
And the coast isn't any less beautiful – from dramatic fjords (sounds) in the south to gorgeous beaches in the north.
New Zealand is a place where you can really enjoy being outdoors and getting closer to nature.
But there are a few things you should know to make your holiday planning easier.
In this blog post, we share what we learnt after our two visits to New Zealand.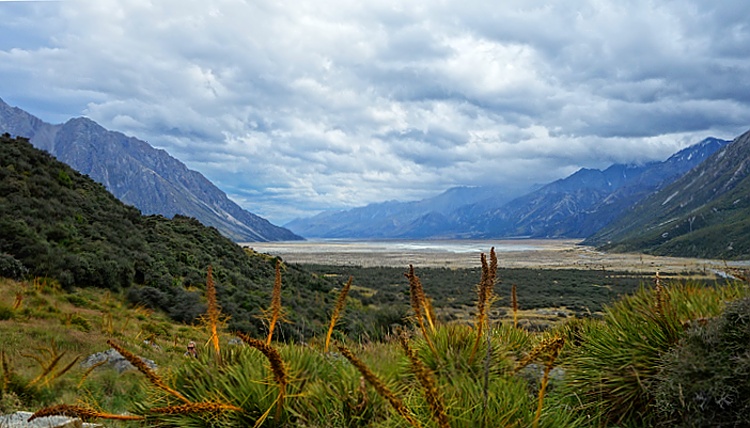 Visa
Unless the country you come from is one of the visa-waiver countries, you will need to apply for a visa before you travel.
Even if you don't need a visa, verify the other requirements before your trip (for example, covid restrictions, the maximum permitted length of stay, sufficient funds, an onward ticket, etc.)
Check the most updated information with a New Zealand embassy, consulate, or Ministry of Foreign Affairs in your country.
What You Can Bring With You
The rules on what you can bring to New Zealand are very strict to avoid any risks of introducing pests or diseases to the country.
Check the updated information on the website of the New Zealand Customs Service.
Upon arrival, you must fill in the Passenger Arrival Card to declare the items you bring.
You will be requested to present the card to the customs official at the airport, and you might be questioned, and your bags searched.
We had to declare and show even the wooden boomerangs we bought in Australia.
Your luggage will go through an X-ray machine, so be honest about what you carry.
Hiking gear will be checked, and you might need to clean it before being able to go ahead and leave the airport.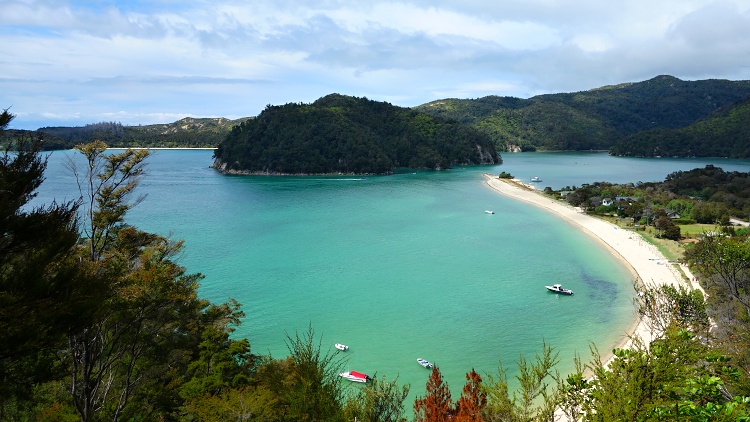 Getting In
New Zealand is located far from almost anywhere in the world, so most visitors arrive by air.
The main international hubs are Auckland (AKL) on the North Island and Christchurch (CHC) on the South Island.
Many onward connections to local airports are also available.
To avoid backtracking, many people arrive at one island and leave from the other one.
For example, we flew to Christchurch and departed from Auckland.
Getting Around
You can easily explore the cities on foot or by public transportation.
However, renting a car is the best option if you want to see the 'real' New Zealand, which you will find in the countryside.
If you are on a budget, you can rent older models of cheaper cars.
Be aware that some vehicles might be really old – sometimes over ten years.
Another popular choice is a campervan or motorhome rental, so be prepared to meet a lot of them on the road.
Allow more time for driving because, compared to a car, it will take you much longer to get from one place to another.
New Zealand is well-prepared for visitors, and facilities (not only) for campers are excellent.
Some campsites might be called 'holiday parks'.
Be aware that you can park and stay overnight only in dedicated areas.
Most vehicles have automatic transmissions, so if you prefer a manual transmission, you must request it in advance.
If you are planning to visit both islands, check with your rental company if you are allowed to take the vehicle to another island and if the ferry cost is included in the price.
It's a good idea to book the ferry ticket in advance, especially during the holiday season or summer.
Our ferry tickets were already included in the price of our motorhome rental, so we only had to choose the sailing date and time.
If you don't want to drive, you can join various interesting but expensive tours.
Alternatively, you can travel by bus or train. However, getting to remote places might prove difficult.
There are also many flights between major cities or larger towns, mainly operated by Air New Zealand.
Some people experience New Zealand on a bike, which is a slow, but rewarding alternative.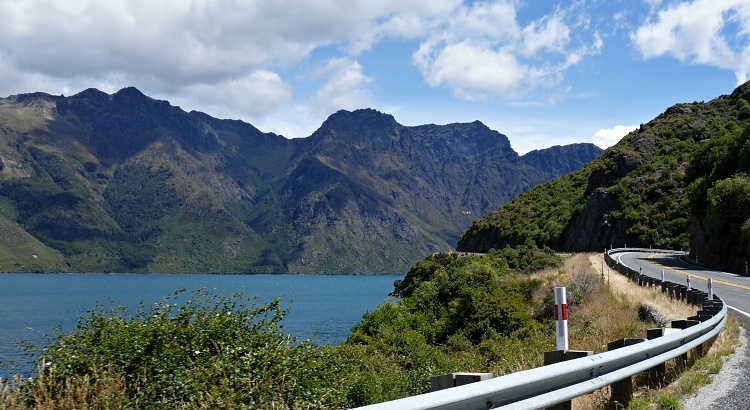 Driving
Kiwis drive on the left-hand side of the road.
Speed limits are in kilometres per hour and distances in kilometres.
If your driving licence is not in English, you must obtain an International Driving Permit before your trip.
Roads are usually in excellent condition, and except for cities, they are not very busy.
New Zealand has many beautiful scenic routes, so allow more time to get anywhere because you will often be stopping to take photos.
Many roads are narrow and winding, and there are also a lot of one-lane bridges.
Be aware that the weather might change quickly.
In winter, especially in the South Island, snow or ice can be on the road, so you will need to use snow chains.
Accommodation
During the first part of our last trip, we booked our accommodation mainly on Airbnb.
These are houses, apartments or rooms rented by local hosts.
There are also many great deals available on Booking.com.
We also met some interesting local hosts like an Irish historian and writer, a Brazilian telling us not to do bungy jumping (a day before we planned to do it), Kiwi skiers who convinced us to try skiing in Japan and others.
We hired a four-berth motorhome for the second part of our trip.
Motorhomes can be a good value for the price, especially if you are staying in free campsites (called 'freedom camping').
You need to have a self-contained motorhome or campervan to do so.
Hotel and hostel prices in New Zealand are similar to those in Australia and Western Europe.
Breakfast is usually not included in the room rate.
It's a good idea to pre-book your accommodation if you are travelling in the peak season (especially during summer) or if there is an event in the area because the accommodation might be limited.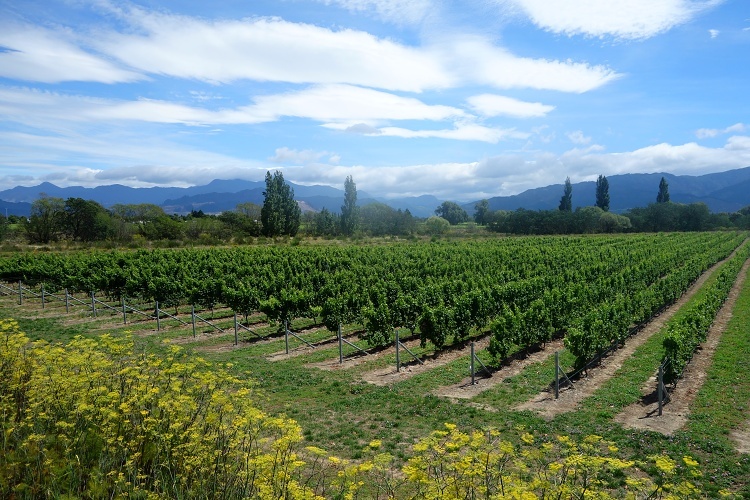 Food & Drink
New Zealand cuisine is a fusion of food from all over the world, but in a country with more sheep than people, you must try their delicious lamb.
There is also some great seafood.
Every area has its local speciality or wine, which is worth trying.
You will find the cheapest groceries in a supermarket.
We shopped mainly at New World and Countdown, which have shops across the country.
They have many special offers and discounts all the time.
When you are in the South Island, ask for the tourist Club Deals card at New World and enjoy even more discounts at check out.
Tipping
Tipping in New Zealand is not obligatory, but it's appreciated. It's entirely at your discretion.
Communication
For our last three-week trip to New Zealand, we got a Skinny SIM card and chose one of their plans, including calls, texts and data to be able to make arrangements on the go.
We used one of our phones as a hotspot to access the internet on other electronic devices, so we weren't dependent on public wi-fi.
Before you travel, verify that your mobile phone will work in New Zealand.
If you decide to keep your home SIM card in the phone, make sure you disable data roaming to prevent from being charged by your operator unless international data (including New Zealand) is covered in your plan.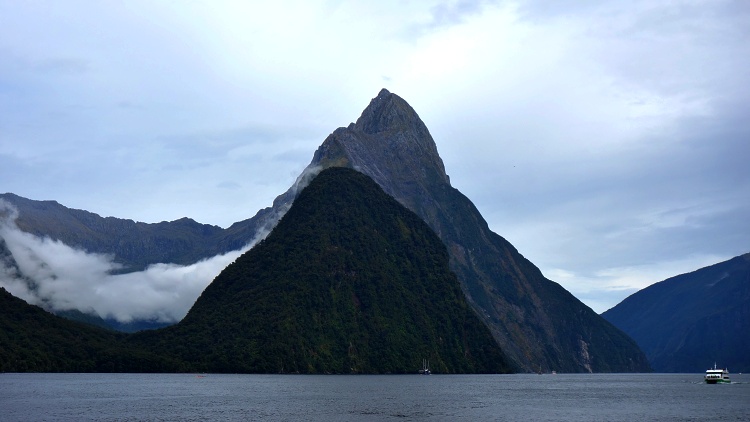 Prices
New Zealand is not a cheap place to travel to and around; the prices are similar to those in Western Europe and North America.
Activities and tours, in particular, are expensive.
Money
It's easy enough to withdraw cash from ATMs or banks in cities and bigger towns, but it might be difficult in smaller places which are not that busy.
We used a debit card for cash withdrawals as it was cheaper than a credit card (verify the fees with your bank).
Credit cards (especially Visa and Mastercard) are widely accepted.
Safety
New Zealand is a safe country with a relatively low crime rate.
However, it's always good to take the usual precautions.
Ensure you don't leave any valuables in the car, especially when parking in remote areas.
In contrast to Australia, New Zealand has no deadly animals (except for one poisonous spider, which is rare).
Don't underestimate the weather, which can change significantly anytime and be prepared for rain, especially when hiking.
If you plan to do any potentially dangerous activities like skiing, bungee jumping, skydiving, etc., make sure that your travel insurance covers you.
These activities aren't usually included in the basic plan.
Weather
There are four seasons in New Zealand, and these are opposite to those in the Northern Hemisphere.
It means that if there is summer in Europe or North America, there is winter in New Zealand.
However, the weather in New Zealand changes fast, so you might encounter all four seasons in one day (similar to Ireland).
Temperatures are mild, and the climate in New Zealand is colder than in Australia.
Pack accordingly and always be ready for a weather change, especially when going to the South Island.
The west coast of the South Island is the wettest part of New Zealand.
Unfortunately, we can confirm that – when we were there, it was raining so heavily that we couldn't see any of the glaciers.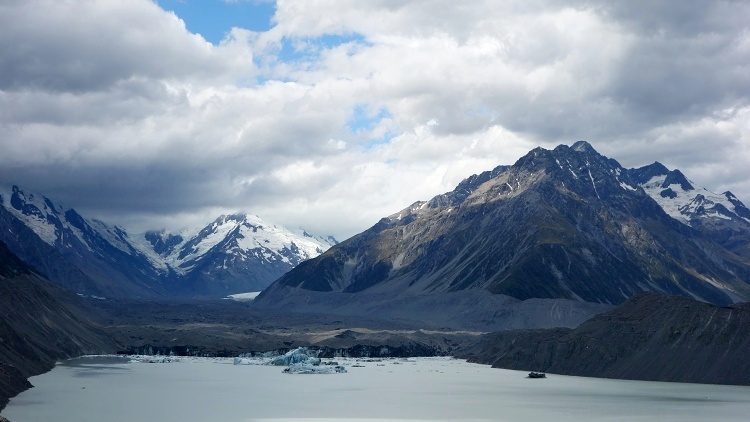 Useful Sources Of Information
Department Of Conservation (National Parks)
Visit the local i-SITE or DOC visitor information centres for a great selection of free maps and brochures.
Their staff is knowledgeable and helpful.
Final Thoughts
New Zealand is a beautiful photogenic country which is heaven for outdoor enthusiasts.
It's a good idea to plan your trip ahead (at least the rough itinerary) because even though it's not a big country, you will spend a lot of time on the road.
Be prepared for any weather, and take it easy if you are not lucky.
We got three weeks of rain in the middle of summer, which was supposed to be the warmest time of the year…
Well, hopefully, we will be lucky next time!
Did you like the article? If so, please share it so that more people can find it helpful.