If you are like us and you also enjoy exploring cities on foot, GPSmyCity will make your life so much easier. There is no longer any need to do extensive research online, join a tour or hire a guide. GPS-guided travel articles will guide you through new places so that you can maximise your experience and avoid any hassle.
What is GPSmyCity?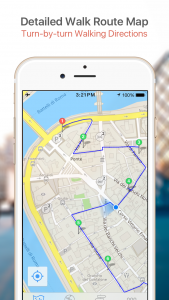 GPSmyCity is a useful app that turns travel bloggers' articles into self-guided walking tours. They use GPS tracking on your smartphone to follow your progress on the route to make sure you don't get lost. It is like having your own personal guide. At the moment the app works only on iOS but the Android version should be available in the near future. There are thousands of travel articles from all over the world ready to help you on your travels.
Offline access
The travel articles include the original blog post, photos and embedded GPS co-ordinates. The main advantage is that once you download the chosen travel article to your phone it works offline, which is perfect for all those trips abroad when your internet connection is limited. On the map you will be able to see the route of the walking tour and also your current location, which will make navigating an unfamiliar city easy.
We used GPSmyCity on our recent trip to the east coast of Canada. We didn't have internet access during the day, so it was handy to have the travel articles saved and ready for use when needed.
Our travel articles on GPSmyCity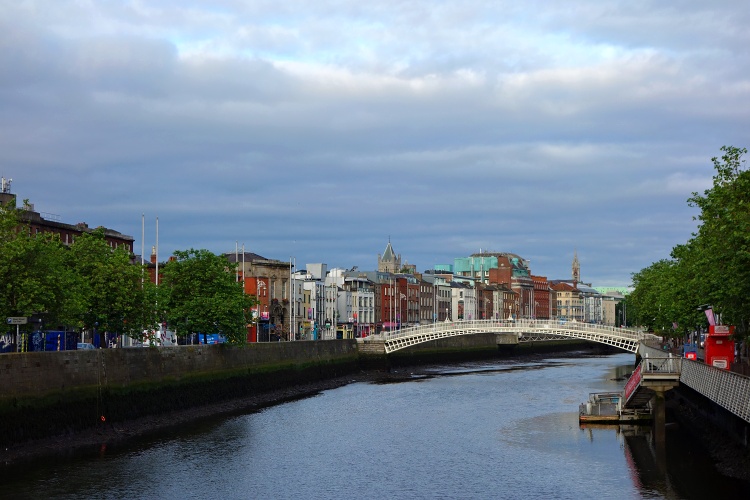 We are so excited to be a part of this project – our travel articles from the 'One Day Only' series have now been launched on GPSmyCity! Our Prague and Dublin guides are available now with more articles coming soon. The guides include our recommended one-day itineraries, plenty of photos and handy tips – all based on our own experience.
How it works
You can either download the app and browse by city, or click on the following links to access our articles directly: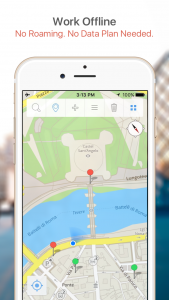 One Day Only – Prague, Czech Republic
One Day Only – Dublin, Ireland
The articles can be downloaded for free so that you can read them while travelling or whenever it is convenient for you.
If you would like to use the GPS navigation to be able to follow the points of interest on the map, you can upgrade the article (1.99 EUR or USD). This is so much cheaper than buying a guide book or getting a personal guide. Perfect for quick city breaks, especially if you travel on a budget.
Free giveaway
For a limited period of time we are offering a complimentary upgrade of our Prague guide. Perfect for trying out the app for yourself. You can download it here and it will be available until 20th November 2016.
Final thoughts
GPSmyCity will make your city breaks so much easier. Let's face it – who has the time to do all the trip planning? Browse the app and find the city you are heading to, download the travel article that suits you the most and enjoy exploring new cities without hassle.
What is your next destination? Let us know!